 Transform the contract review
process with AI by your side.
Collaborative intelligence has arrived.
Extract key provisions and data points from thousands of documents in minutes – and say goodbye to the grind and inaccuracy of manual contract review.
Compare speeds
(and time savings)
Tell us how many contracts your team reviews for a given deal or project and see the potential time savings with eBrevia AI contract review software
Manual Contract Review
1000 Hours
# of contracts





Save valuable time you can put toward other transactions, achieve significant cost savings from increased efficiency, and market your company's use of technology and innovation as a competitive advantage.
See how the eBrevia AI contract review software brings unprecedented speed and accuracy
to contract analysis.
Download a fact sheet with your results
* Based on industry standards.
Join some of the fastest growing companies in speeding up contract review
30%-90% time savings
At least 10 - 60% more accurate than manual review
Self-training by non-tech professionals to extract custom terms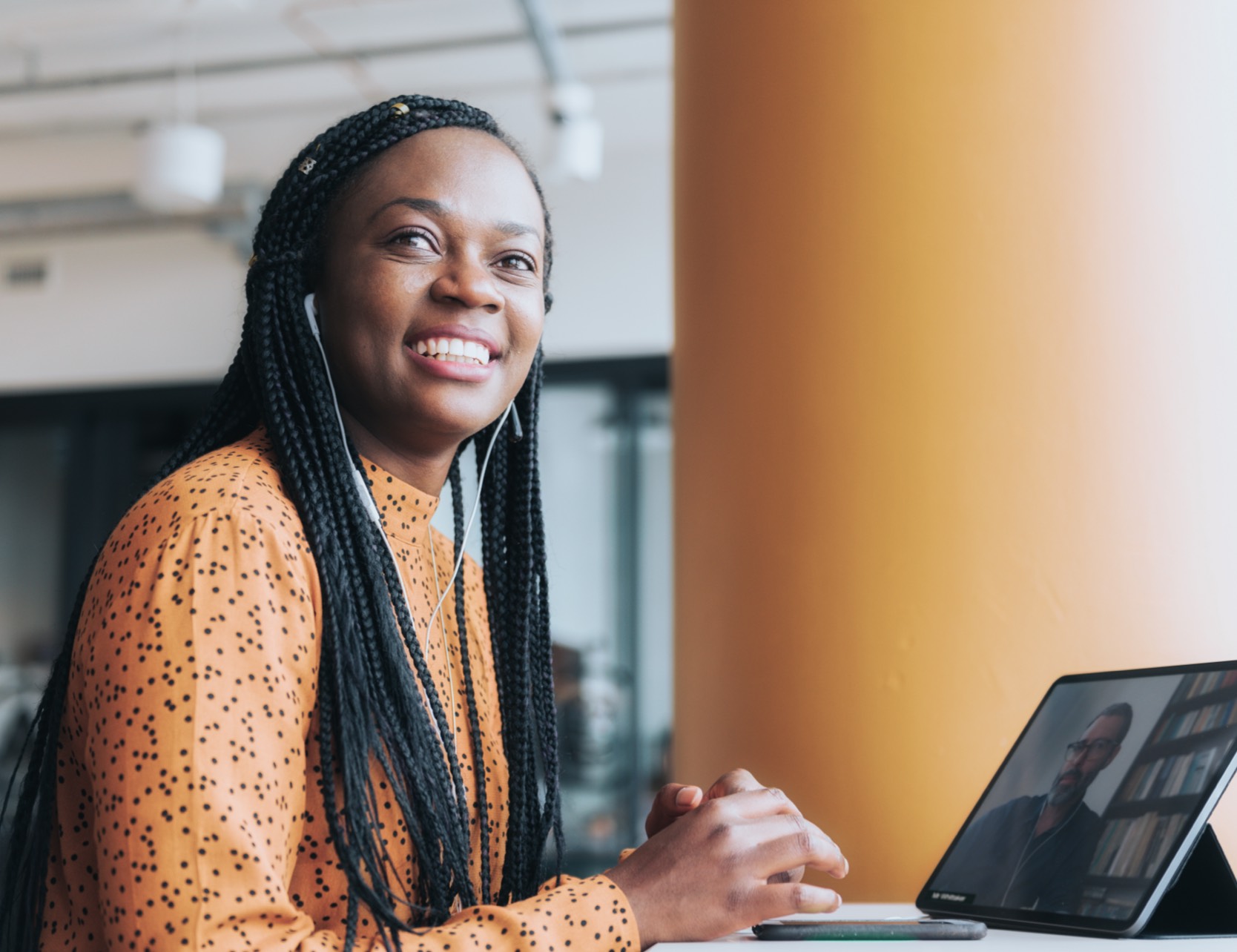 Powered by AI performance.
How does eBrevia do it? By combining natural language processing technology with machine learning – a type of AI that focuses on the study of algorithms. The AI-powered contract analysis software draws from a repository of thousands of legal documents to recognize language patterns and identify key concepts in documents.
Want to learn more about machine learning?
Automate review. Empower your teams.
Explore all the ways our digital contract management solution helps you do better business.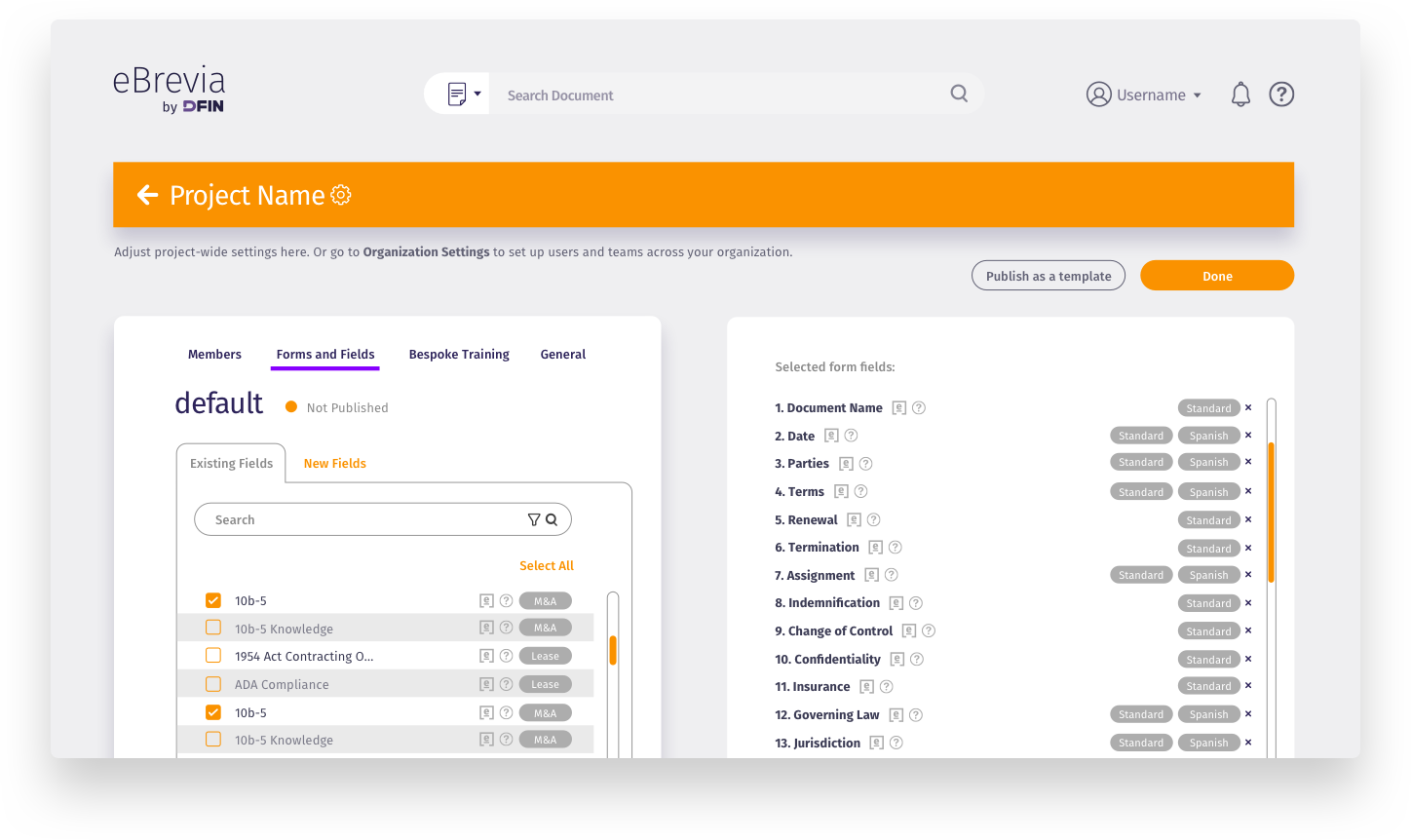 Scan 50+ documents within 1 minute
Move 30-90% faster than with manual review
Catch more key information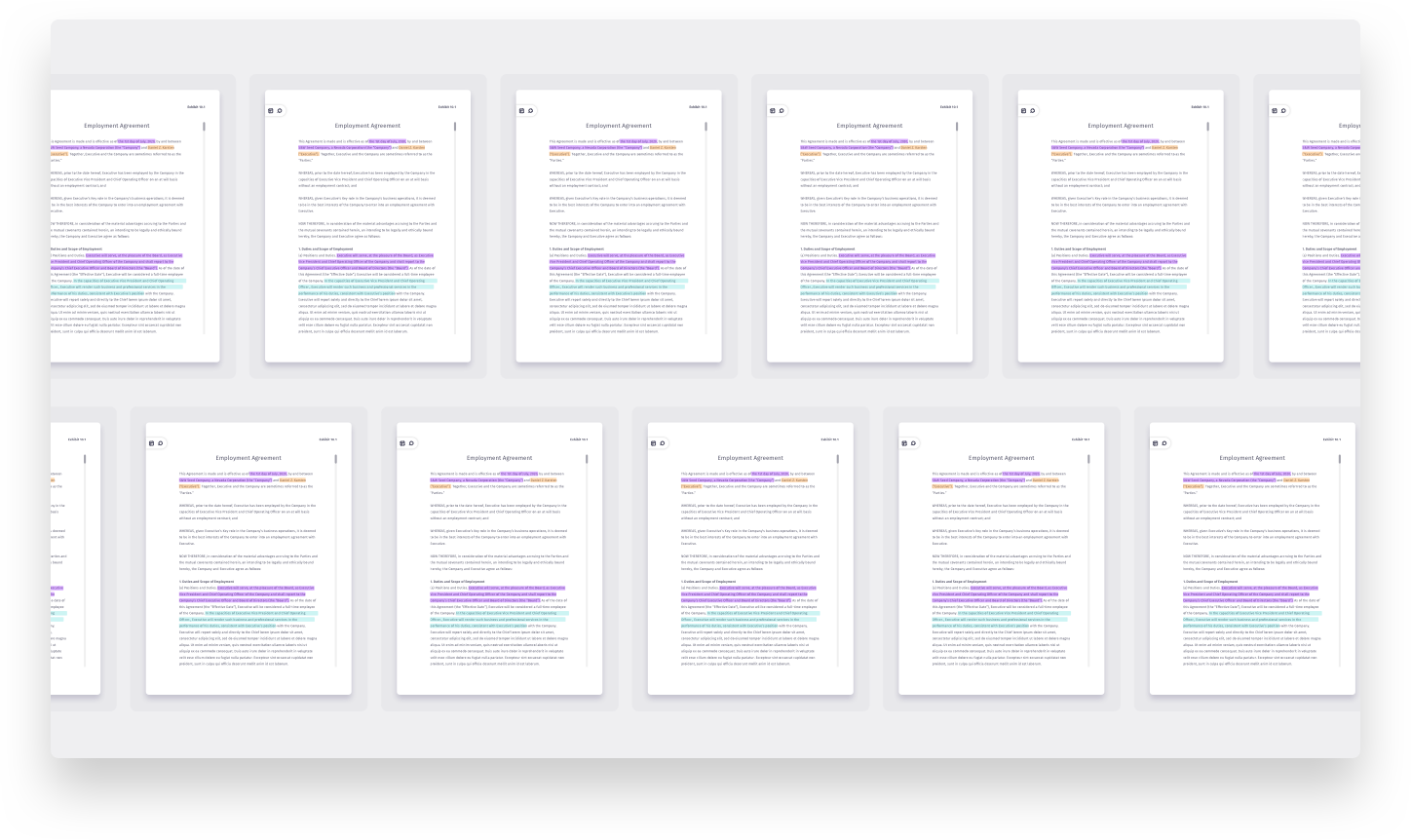 Extract complex tables and group related documents
Compare provision language against a standard
Export actionable summaries
Review information on robust dashboards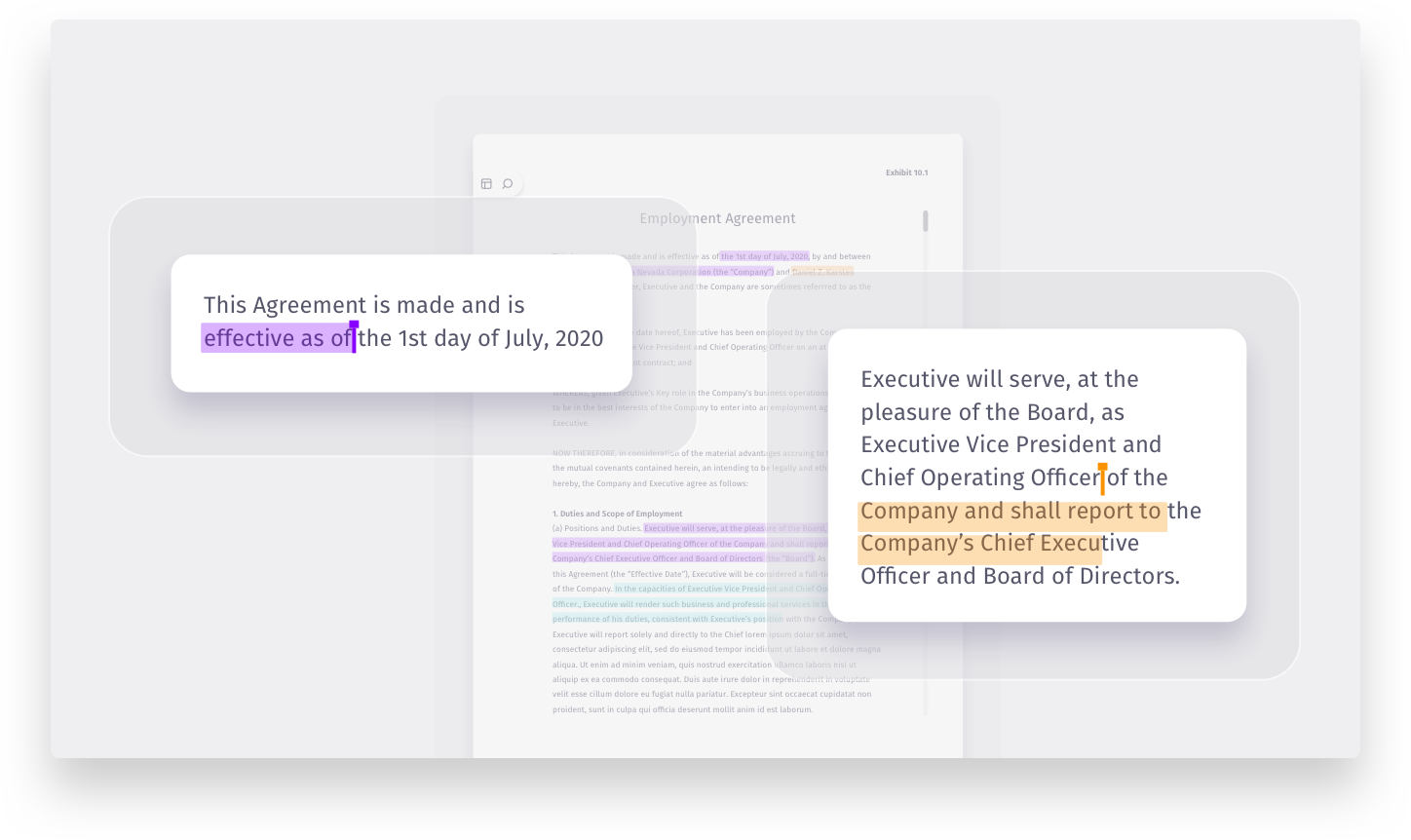 Yes/No questions
Dropdown lists
Multi-select lists
Instructional text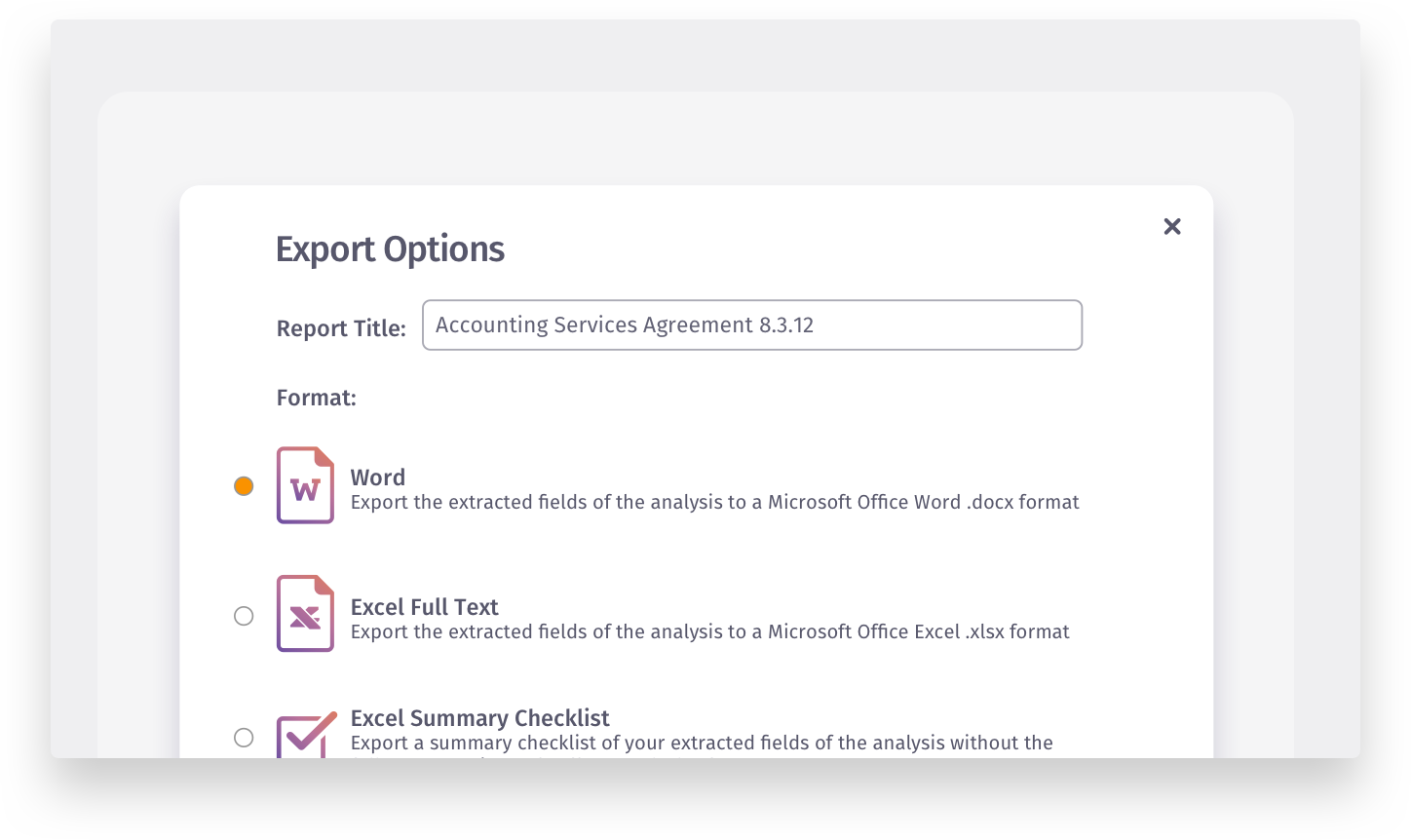 Out-of-the-box integrations for:
Venue and other VDRs
SharePoint
Box
iManage
Salesforce
And more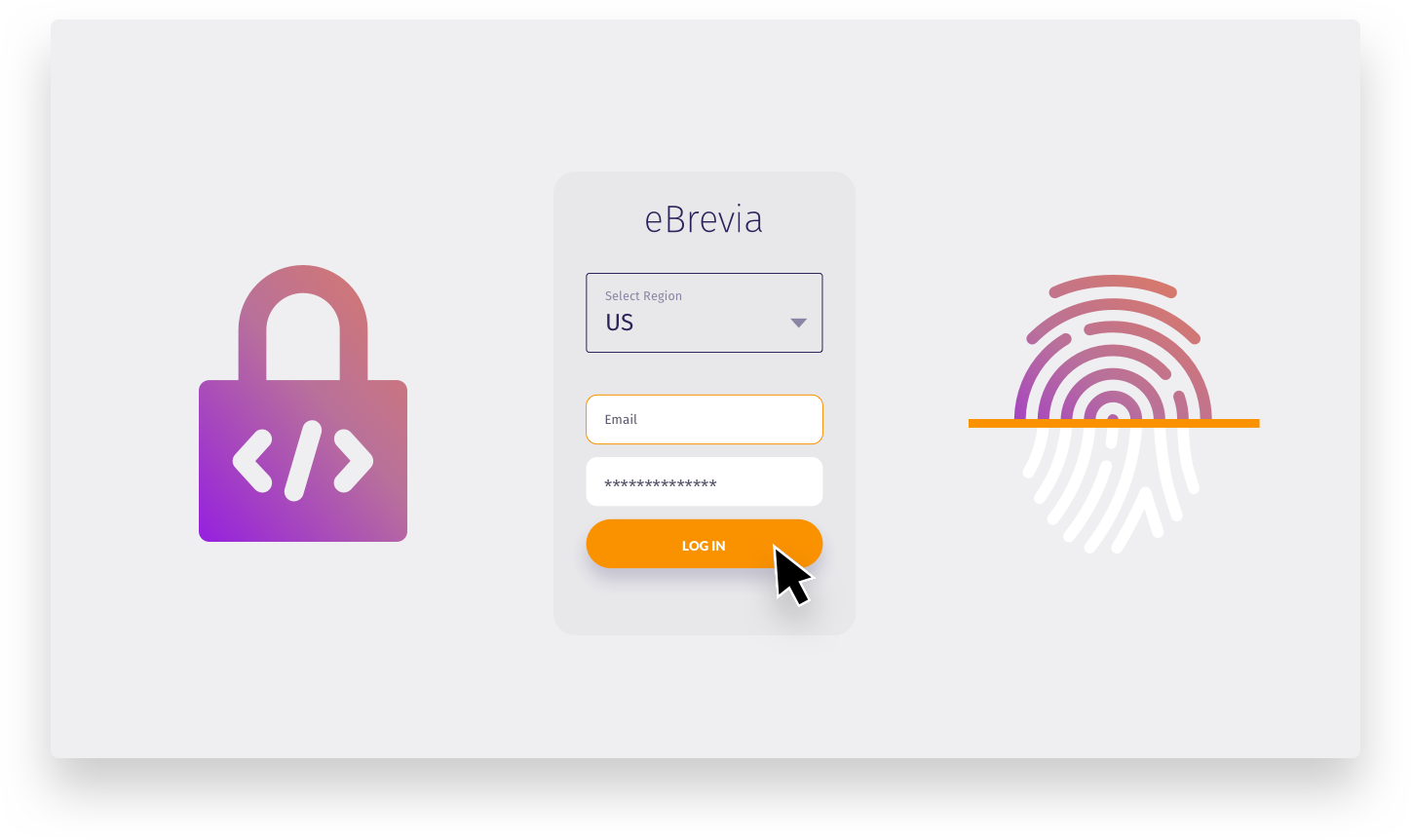 Bank-grade security
Powerful encryption
SOC 2 Type 2 Certification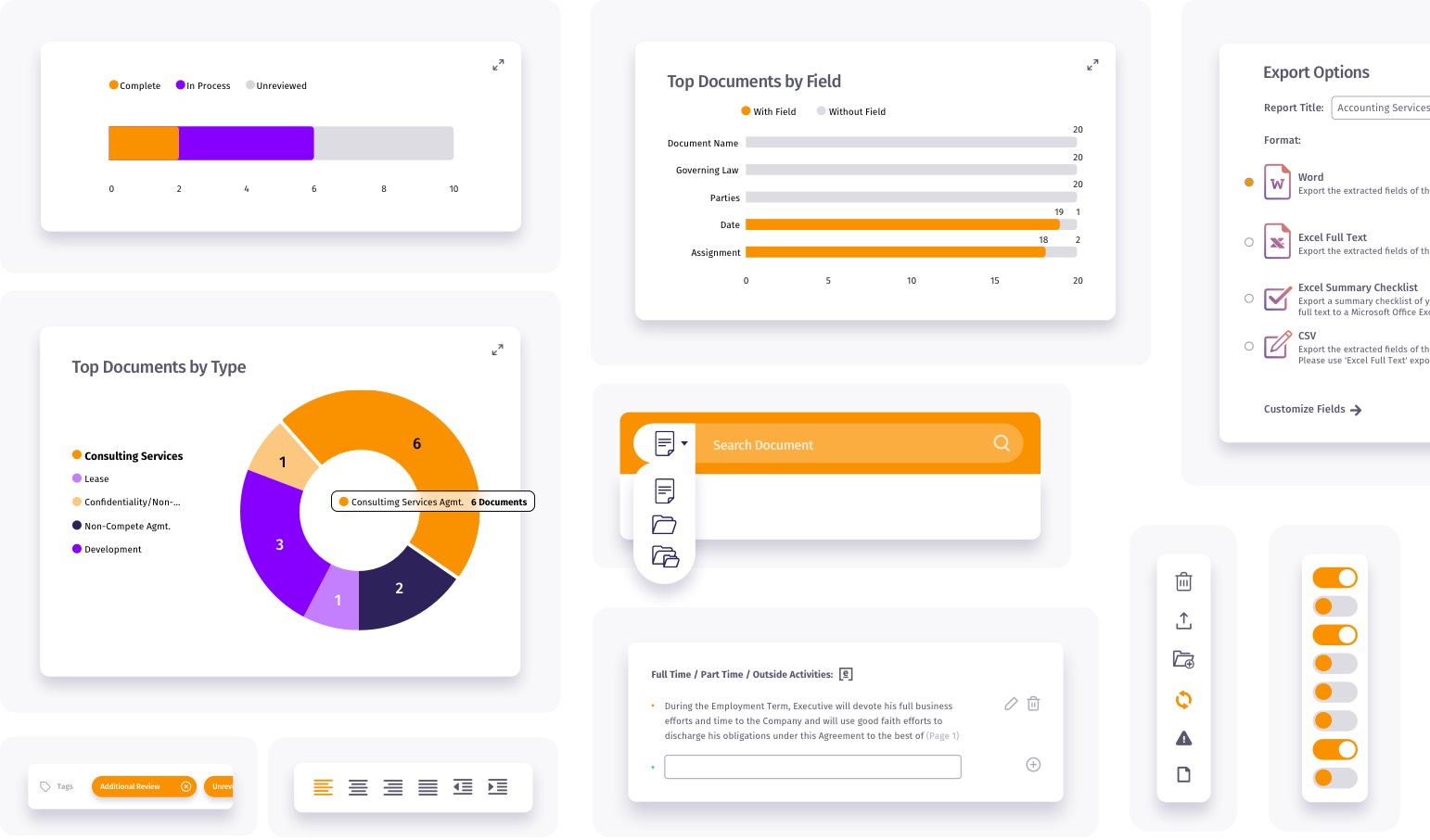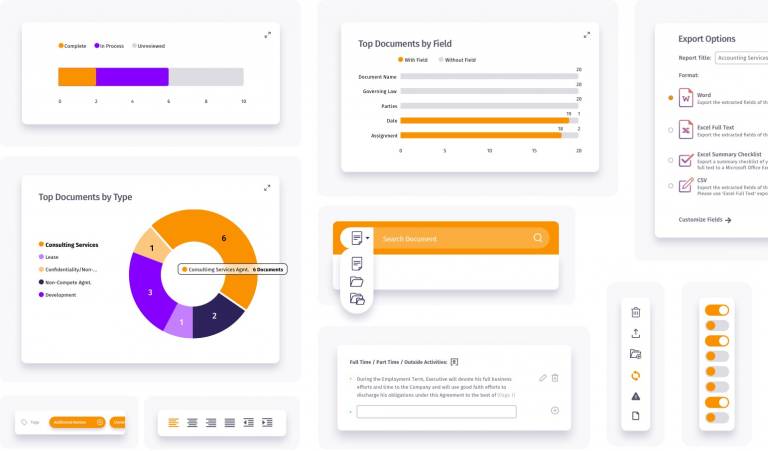 Yes, you can train eBrevia.
Our AI-powered contract analytics software comes with an extensive library of pre-trained provisions – meaning it can already provide automated data extraction for many of the concepts and data points you need. But that's just the beginning. Non-technical users can easily train the automated contract analysis software to detect custom provisions and data points, making the tool fully flexible to the needs of your business.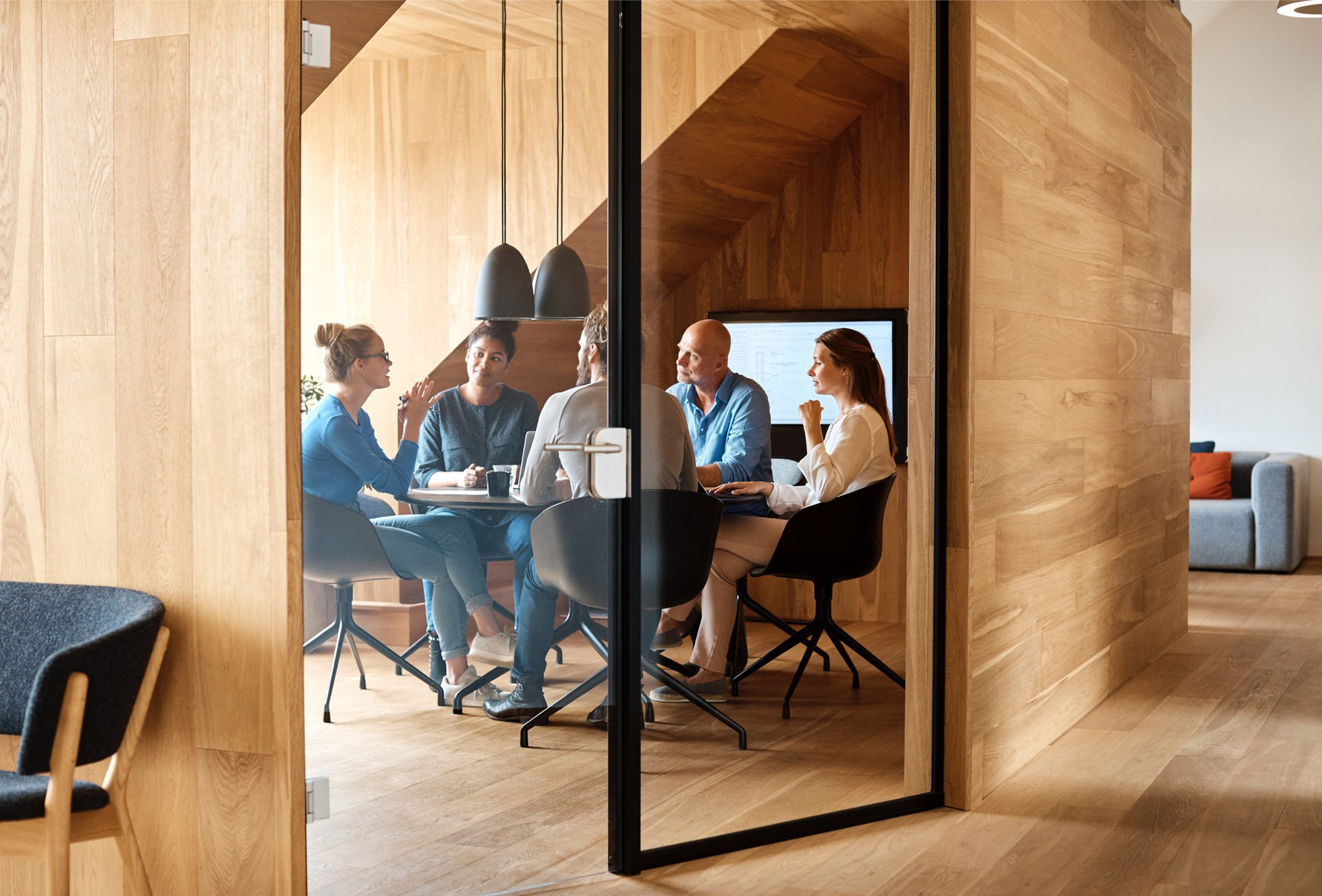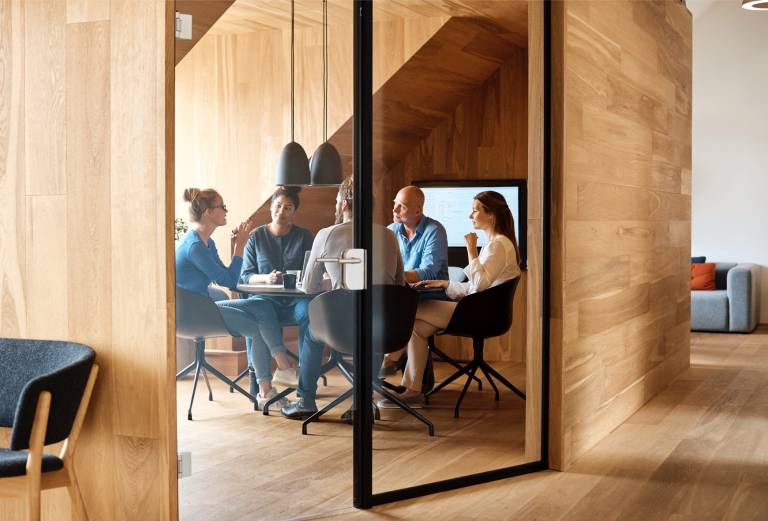 The only thing easier than using eBrevia is getting started.
Opt for same-day deployment with our cloud solution – or go on-premise, depending on your needs. Plus, you can customize your integration with an open API. And once you're set, you enjoy the 24/7/365 support of expert project managers who understand your industry.
But can it meet my specific review needs?
"eBrevia stood out to us among software solutions in the market as its AI is custom-trainable for a wide range of use cases with strong document management capabilities."
Ryo Kawaguchi,
Business Development Manager of Mitsubishi UFJ Financial Group (MUFG)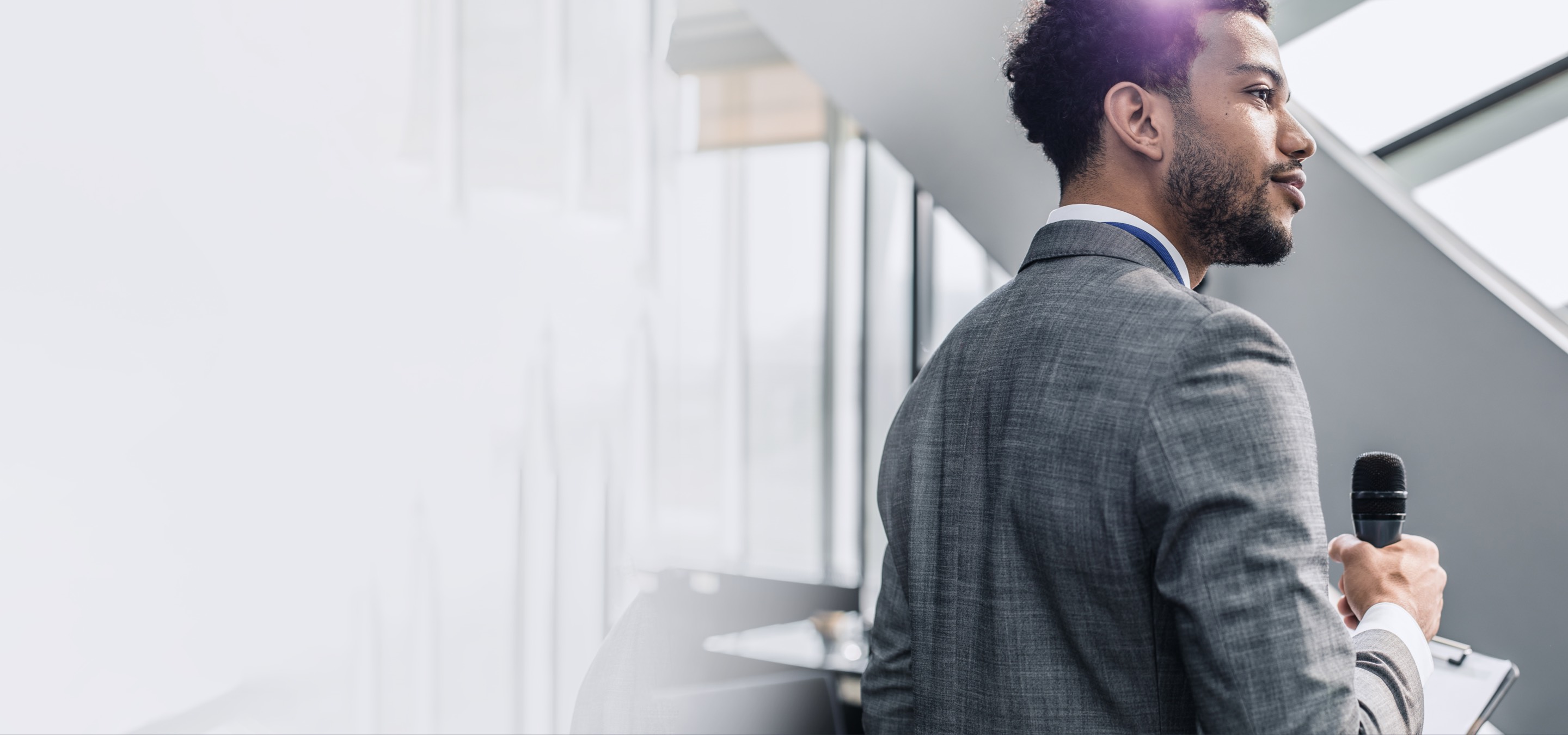 Get the latest insights on eBrevia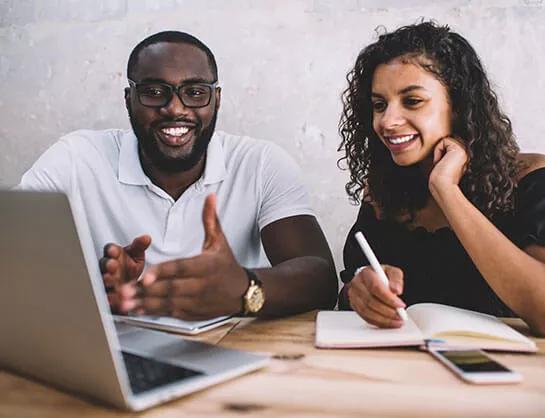 Webinar replay: General Counsels: How to effectively work with your internal stakeholders?
Watch podcast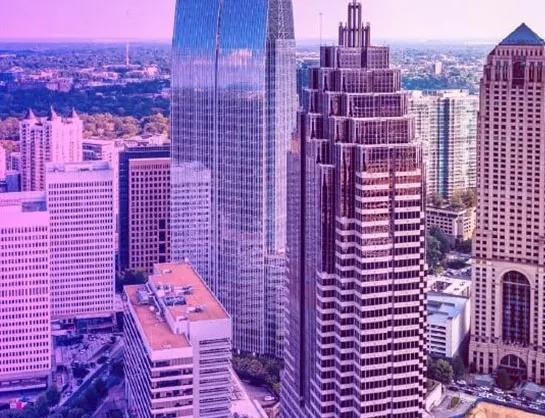 How our AI Contract Analytics Platform Accelerated a $1B M&A Transaction for an International Law Firm
Read case study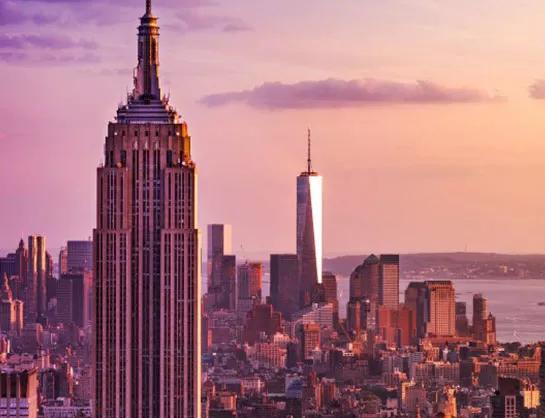 How we helped an international law firm reduce document review times and increase accuracy
Read case study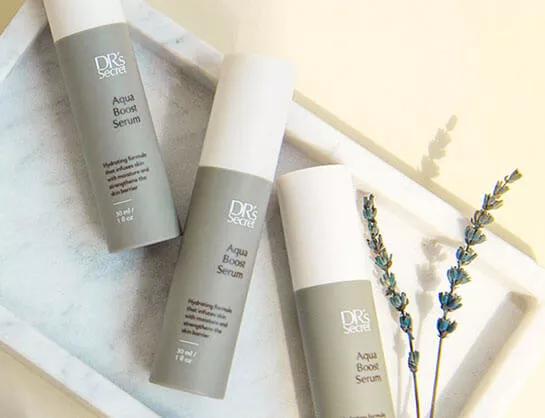 How eBrevia helped Best World Group expedite their contract review process and lower legal risk
Read case study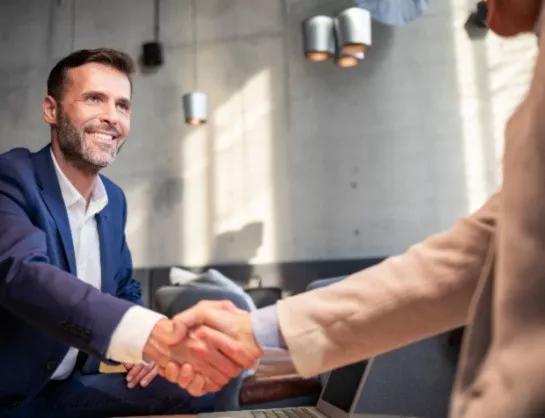 DFIN partners with QuisLex, using eBrevia to provide seamless Contract Life Cycle Management (CLM) migration
Read press release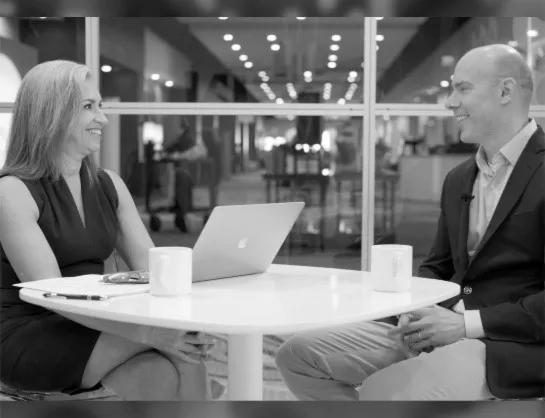 AI in Legal: Tips for Successful Adoption with Ned Gannon, President of eBrevia by DFIN
Watch podcast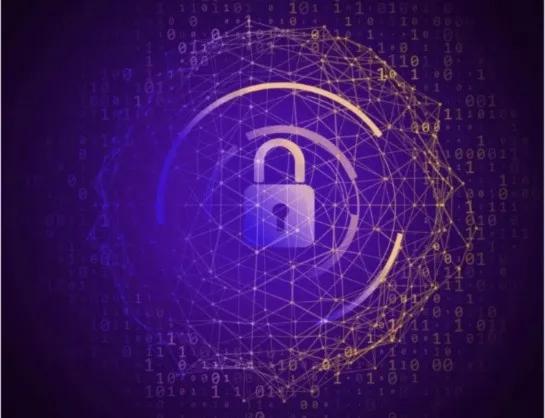 Thinking beyond legal: a case study with MUFG on how businesses can leverage on AI contract review
Watch video