Leadership
Guided by the company's mission, strategy, and values, leaders at DFIN work together to achieve results.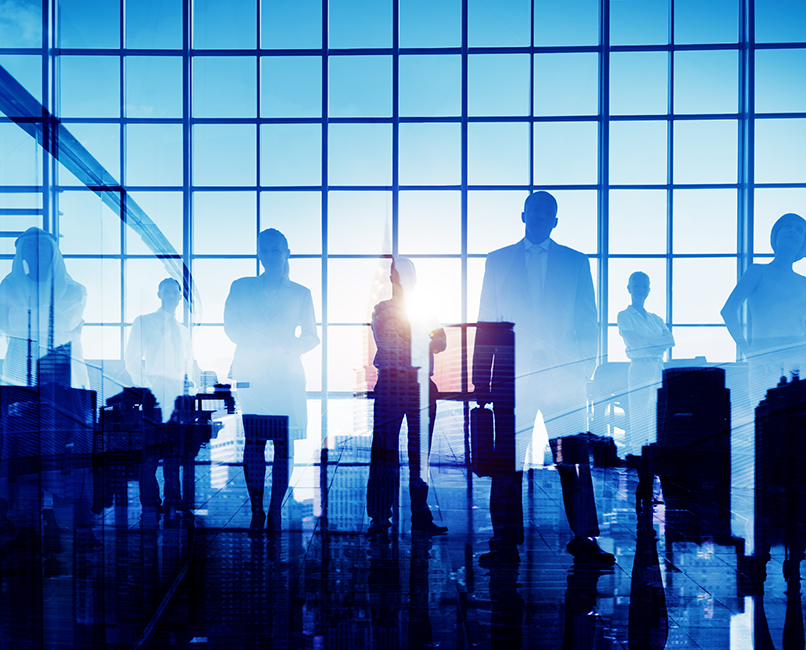 Board of Directors
Members of our Board of Directors have guided the company based on their significant experience in board governance and disciplines that are key to operating a leading provider of software and technology-enabled financial regulatory and compliance solutions.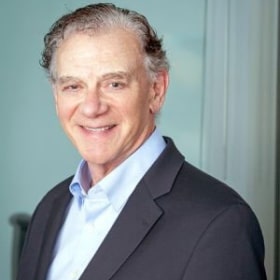 Richard L. Crandall
Chairman of the Board
Read bio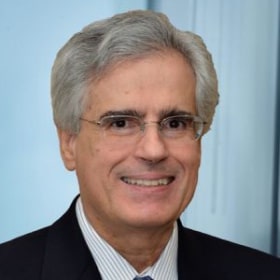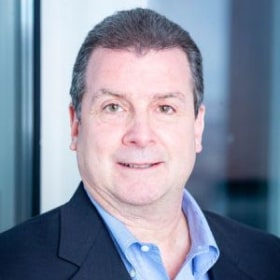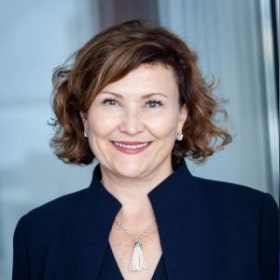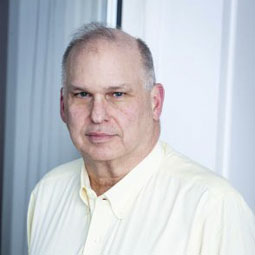 Gary G. Greenfield
Read bio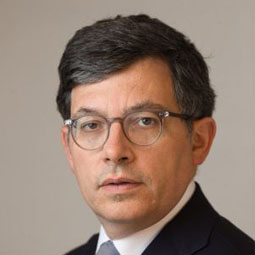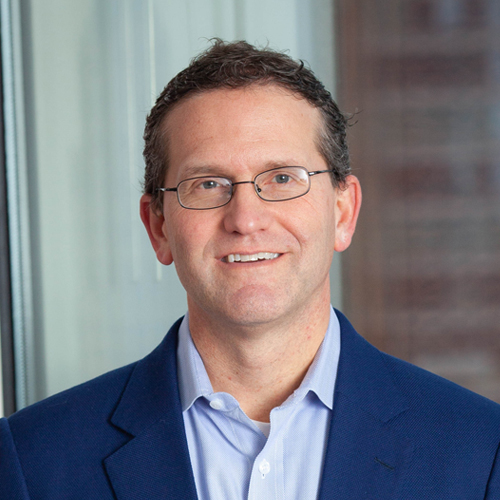 Daniel N. Leib
DFIN CEO; Board Member
Read bio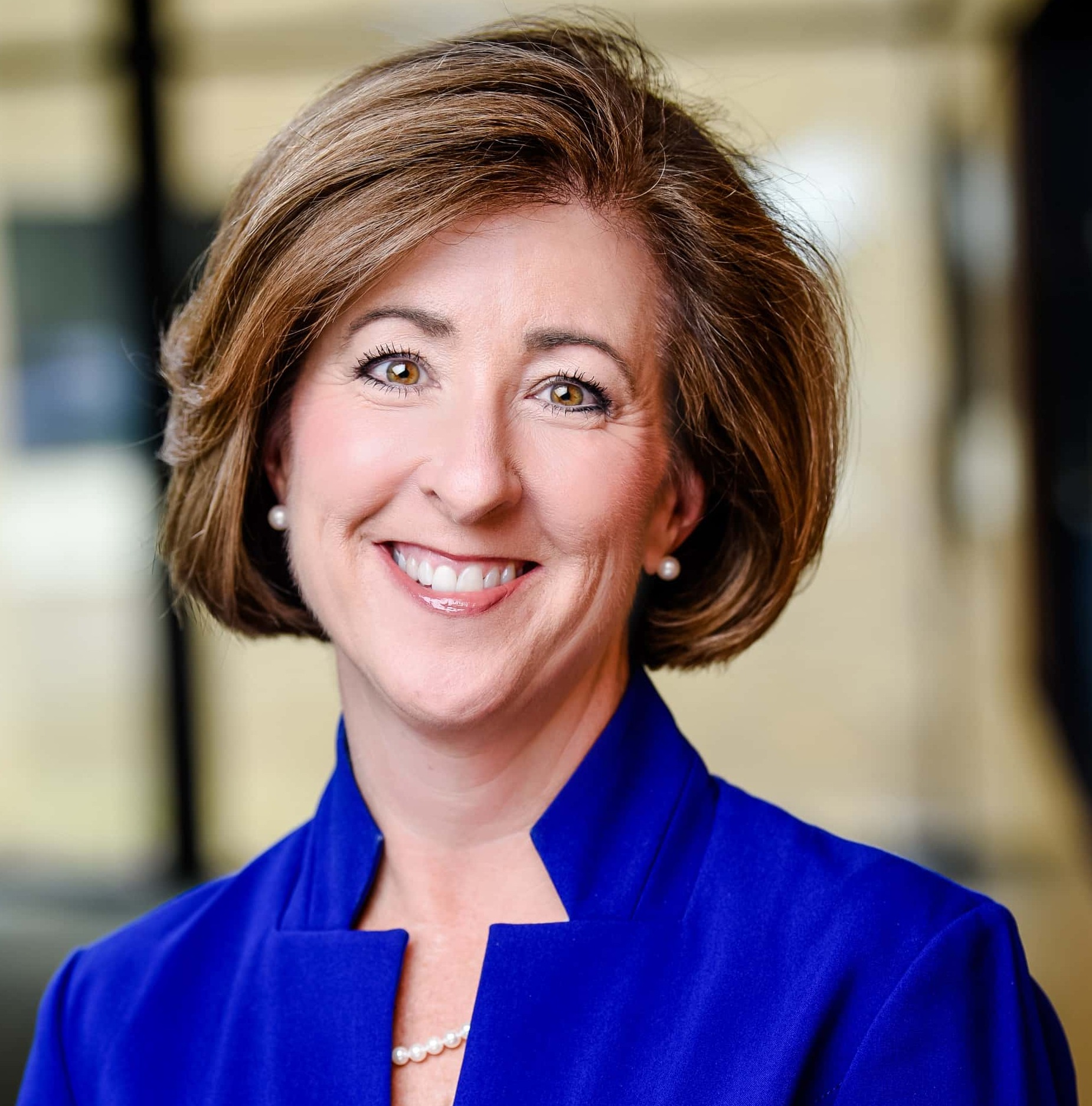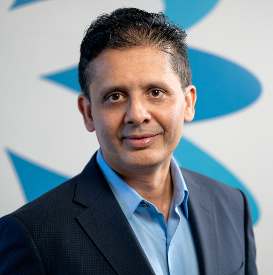 Chandar Pattabhiram
Read bio
Rick Crandall serves as an independent director and advisor to a number of companies ranging from large to small, public and private. In addition to his software-industry background, he has extensive experience in corporate governance and corporate strategy in several industries being affected by or creating game-changing technology.
Rick brings to the DFIN board a former enterprise-software CEO that successfully executed a strategic transformation, extensive experience in board chairmanships, and a strategist with continuing expertise in enterprise software, cybersecurity and digital transformation.
He was the founder of Comshare, Inc. originally as a pioneer of computer-timesharing services, the predecessor to today's cloud computing. He took Comshare through one of the earliest public offerings in the tech industry, and then guided it through one of the few total strategic transformations to software products ranging from decision support to business intelligence and executive information systems. Comshare grew rapidly and expanded to 22 countries during Crandall's 26 year run as CEO. He eventually sold the company to what is today INFOR.
He is the founder and continuing CEO of the Enterprise Software CEO Roundtable (since 1994), the definitive group of CEOs of the enterprise software industry's 50 firms with revenue ranging from $100 million to $5 billion. With gatherings twice yearly in New York City and Silicon Valley, the ESR keeps Crandall up-to-date with all of the key issues, opportunities and threats confronting the software industry at the CEO level.
Rick is a cybersecurity expert and serves on the Board of the National Cybersecurity Center (Colorado Springs). The NCC collaborates with the private sector, military and federal agencies to research cyberthreats and educate the public and private sectors. He chairs the core Cyber Committee of the NCC Board and authored the NCC Cybersecurity Oversight Certification Course for executives and board members.
He is Executive Chairman of Pelstar, LLC, manufacturer of the market- leading brand (Health o meter Professional ®) of medical equipment. Pelstar won Private Company Board of the Year Award for 2016, see: http://www.rickcrandall.net/private-company-boards-of-the-year-2016-named-pelstar/.
From 1995 to 2003, Crandall helped Gideon Gartner create Giga Information Group, one of the nation's premier technology research and advisory firms that went public in the late 1990's. From 2002 – 2003 he was Chairman of Giga and he oversaw its sale to Forrester Research.
For 13 years, he was "foreign country person" board member of Beacon Information Technology, one of Japan's largest software companies, and assisted in its attempts to breakout beyond its local Japanese borders.
Crandall was Chairman of Novell, Inc. in its later years. He oversaw the sale of Novell to a trio of private equity firms and simultaneously much of its patent library to a consortium of Microsoft, Apple Computer, Oracle and EMC.
Crandall was the technology advisor to the U.S. Chamber of Commerce from 2003 to 2008. He served as Chairman of ITAA, the association for the computer software and services industry. He served on the ITAA Board for over 20 years and chaired its strategic planning committee for 12 years.
In the year of the 25th anniversary of the birth of the software industry, Crandall was selected as "One of the 5 Leading Pioneers of the Computer Industry" (ref.: ICP Business Software Review). Crandall received the 1992 Outstanding Entrepreneur Award from the University of Michigan Business School and Harvard Business School Alumni groups.
He currently serves on the Boards of several game-changing technology companies including:
Actv8.me – a digital customer-engagement software platform for the media and retail industries.
Virun – a heavily-patented nutraceutical formulations company using chemistry and biology to create difficult-to-formulate ingredients so they can be incorporated into finished specialty foods.
Rick is also a member of the Advisory Board for the Wharton Executive Education Program, Boards That Lead governance initiative.
Crandall attended the University of Michigan where he received a BS Electrical Engineering, BS Math and a Masters in Industrial Engineering, 1966.
He is a New York City native and now lives in Aspen, CO where he is an avid mountain climber (to date having summited all of Colorado's 58 "fourteeners," ref: http://rickcrandall.net/wp/climb-stories/), cyclist and skier. Rick's recently published book entitled The Dog Who Took Me Up a Mountain has been a top-ranked memoir about leadership, overcoming challenges using mountain climbing as a metaphor for business. He is married to Pamela Clavette Levy.
Luis Aguilar is an expert in corporate governance with a unique background in compliance, as general counsel to a major investment management firm and in governmental regulation and oversight of public companies. He has been named a Board Leadership Fellow by the National Association of Corporate Directors, which is recognized as the Gold Standard Director Credential demonstrating a commitment to the highest standard of boardroom excellence.
Luis brings to the DFIN board, in addition to an extensive board governance background, a board member who is ideally relevant to the company's offerings, namely his expertise in the Global Capital Markets and Global Investment Management Markets.
Most recently, he served as a Commissioner at the United States Securities and Exchange Commission. He was originally appointed by President George W. Bush in 2008 and was reappointed by President Barack Obama in 2011. Luis served in this role until the end of 2015 and became the eighth longest-serving Commissioner in SEC history. In the SEC's more than 80-year history, he has been one of only three Commissioners to have been nominated by two U.S. Presidents from two different political parties.
At the SEC, Luis had a major impact on improving transparency and accountability. Luis also focused on improving the Commission's lack of data or analytics regarding the markets it was tasked with regulating. During his tenure, the Commission created several new offices to specifically address this concern, including the Center for Risk and Quantitative Analytics.
Prior to becoming Commissioner, Luis served as the General Counsel, Head of Compliance, Executive Vice President, and Corporate Secretary of Invesco Inc., with responsibility for all legal and compliance matters regarding Invesco Institutional (Invesco is an Atlanta-based global investment management firm with more than $790 billion assets under management); and Partner of several prominent national law firms, including McKenna Long & Aldridge, LLP (subsequently merged with Dentons US LLP); Alston & Bird LLP; Kilpatrick Townsend & Stockton LLP; and Powell Goldstein Frazer & Murphy LLP (subsequently merged with Bryan Cave LLP).
He began his legal career as an attorney at the U.S. Securities and Exchange Commission.
Charles Drucker is the former Executive Chairman and Chief Executive Officer of Worldpay, Inc., a global leader in integrated omni-commerce payments that processes more than 40 billion credit and debit card transactions annually. He was also chairman of the company's board of directors.
Worldpay, Inc. was formed in early 2018, when Cincinnati-based Vantiv, Inc. acquired Worldpay Group plc, a London-based leader in global eCommerce and technology-led payment solutions.
Charles previously served as CEO of Vantiv; he joined Vantiv in 2004 and led its separation from Fifth Third Bancorp in 2009. Charles took Vantiv public through a well-received initial public offering in 2012. Through visionary leadership and strategic acquisitions, Charles built Worldpay into the No. 1 global acquirer (Nilson Report).
His entire 35-year career has been in the financial services industry. Prior to his appointment as Vantiv CEO, Charles was President of Fifth Third Processing Solutions; the division later became Vantiv. He also previously led Fifth Third's Investment Advisors division, which included Private Bank, Securities Retail Brokerage, Asset Management and Institutional Services.
Preceding Fifth Third, Charles was with First Data Corporation and Wells Fargo.
Juliet Ellis is the former Chief Investment Officer of US Growth Equities for Invesco, Inc. In that role, which she held from 2008 – 2019, she was responsible for overseeing the allocation and management of over $30 billion in assets across nine fund strategies. Juliet was a highly-ranked equity analyst and portfolio manager for nearly her entire career and her funds have been recognized by independent industry research firms as top performers against their peers and investment benchmarks.
Juliet brings powerful and experienced perspectives on shareholder priorities, capital allocation and shareholder communication, among other strengths, to the DFIN Board.
Prior to joining Invesco, she served as a Portfolio Manager for JPMorgan Chase & Co. and its predecessors and as a financial consultant for Merrill Lynch & Company.
Juliet attended Indiana University where she graduated Cum Laude with a BA in Economics and Political Science in 1981.
During her career, Juliet emerged as one of the industry's top portfolio managers in small-cap equities and received accolades including a four-star Morningstar rating (out of five), a Lipper ranking in the top third of small-cap growth strategies across multiple time horizons and ranking in the 37th percentile among her core peer group.
Since 2020, Gary G. Greenfield has served as Executive Advisor at Court Square Capital Partners, a NYC-based Private Equity firm where he was previously a Partner for seven years. Court Square Capital focuses on US-based middle-market companies within the business services, general industrial, healthcare, and technology and telecommunications industries. Known for his expertise and success in turning around struggling companies, Gary brings 40-plus years of technology experience (nearly 20 of those as the CEO).
In addition to his CEO experience, Gary brings to DFIN eight years of experience working with PE firms that specialize primarily in the technology sector, serving as an operating partner of Francisco Partners and investment partner at Court Square Capital.
Prior to joining Court Square Capital, he served as CEO of Avid Technology, Inc. from 2007 until 2013. Avid developed and sold software solutions to the broadcast and entertainment industry. Gary was recruited to Avid to put the company back on solid footing after many of its customers and investors believed the company had grown too quickly through acquisitions and failed to continue to support its current customer base with quality and innovative products. Within 20 months, Gary improved gross margins and reduced operating expenses for the company and had repaired customer relationships with major media companies.
Gary is also credited with turning around Merant plc in 2001, Peregrine Systems in 2003 and GXS in 2007. Merant was formed through the merger of Intersolv, where Gary had served as CEO, and Micro Focus.
Jeff Jacobowitz is the founder and managing member of Simcoe Capital Management, LLC, an investment management firm formed in February 2003. Previously, he was a research analyst and managing director with Robotti & Company LLC, an investment research firm, from 2002 to 2014. He was a research analyst with Naples, Florida-based Private Capital Management, an investment management firm from 1999 to 2002 and a research analyst with Robotti & Company, LLC from 1996 to 1999. Prior to 1996, he was a senior accountant with Deloitte & Touche LLP, a public accounting firm. He holds a Bachelor of Arts from the University of Maryland Baltimore County.
Jeff has provided prior board service at Exar Corporation, Telular Corporation and Alloy Inc.
Dan Leib has served as President and Chief Executive Officer, and a member of Donnelley Financial Solutions (DFIN) board since DFIN became an independent public company in 2016. Dan has significant management experience, including strategy, mergers & acquisitions, treasury, investor relations, operations and international. Prior to DFIN becoming an independent public company, Dan was with predecessor company, RR Donnelley since 2004. Dan's roles included Chief Financial Officer and Executive Vice President from 2011 until the spin-off. Prior to that, Dan held various positions of increasing responsibility including Group Chief Financial Officer, Senior Vice President of Finance, Mergers & Acquisition, Treasurer, and Vice President of Investor Relations.
Prior to RR Donnelley, Dan was with Interpublic Group of Companies, Dun & Bradstreet, Sears and Andersen Consulting.
Dan serves as an Independent Trustee of William Blair Mutual Funds. He graduated from New York University with a MBA and from University of Illinois, Champaign-Urbana with a BS in Finance.
Lois Martin is currently Chief Financial Officer at Mortenson Companies. She is a seasoned financial expert, recognized as a transformational executive leader and independent board member with a proven track record of creating shareholder value in public and private companies across multiple industries with varying capital structures.
With 30 years of financial experience, Lois brings to DFIN public-company financial expertise and board service, with unique background in corporate restructurings and insight into the challenges and successes of capital restructurings, including spin-offs.
She was previously CFO at Ceridian Corp., Capella Education Co. (NASDAQ: CPLA), and Deluxe Corp (NYSE: DLX). She is not only a financial expert, but relevant to DFIN's short history, she has overseen business transformations, executing capital restructurings and separation and spin-offs of businesses. She led the IPO of Capella and eFunds from Deluxe. Lois is experienced with the successful strategic turnarounds of companies, along with evaluation and execution of acquisitions and divestitures within existing businesses.
Lois previously served on the board of Raven Industries (NASDAQ: RAVN) and has prior board service at ADC Telecommunications (NASDAQ: ADCT) and MTS Systems (NASDAQ: MTSC).
Lois began her career in public accounting with PriceWaterhouseCoopers (PwC). Lois has been recognized as Outstanding Director of the Year by Twin Cities Magazine.
Chandar Pattabhiram is Chief Marketing Officer for Coupa Software, Inc. (NASDAQ:COUP), a leading Business Spend Management software provider. He is responsible for all of revenue marketing including go-to-market marketing strategy, product and segment marketing, growth marketing, and corporate/brand marketing.
Prior to Coupa, Chandar was Chief Marketing Officer at Marketo where he was responsible for all aspects of marketing and drove the positioning of Marketo as a leader in marketing automation. He began his career at Compucom Systems, joined Andersen Consulting (Now Accenture) where he worked on a myriad of management consulting projects across IT strategy and business process reengineering and eventually went on to serve in senior marketing leadership roles at Badgeville Inc., and Sequoia-backed startup Cast Iron Systems, Inc. (acquired by IBM in 2010).
Chandar received his undergraduate degree in mechanical engineering from PSG College of Technology in India and, his master's degree in management information systems from University of Texas. He is on the Board of Directors for BlueShift, an AI platform for consumer engagement, and a strategic advisor to the CEO of Freshworks.
Executive Leadership
These leaders set the overall strategy and direction of the company.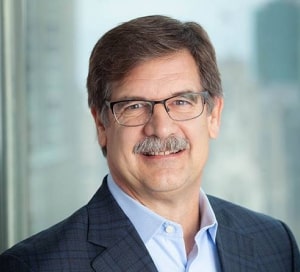 Jons Besch
Chief Operations & Production Officer
Global Operations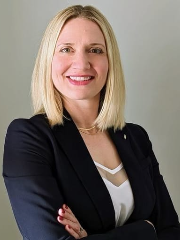 Andrea Aktan
VP, Global Strategic Sourcing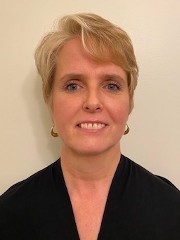 Kathleen Shelton
SVP, Operations Group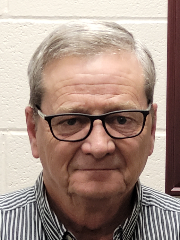 Dennis Siglin
VP, Operations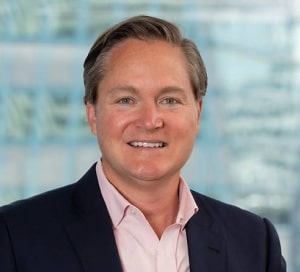 Craig Clay
President of Global Capital Markets
Global Capital Markets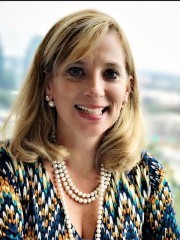 Euphemia Arbizzani
SVP Marketing & Sales Enablement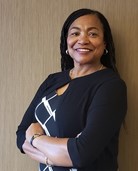 Dawnet Beverley
EVP, Sales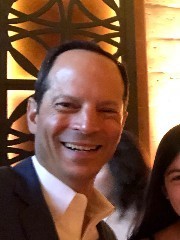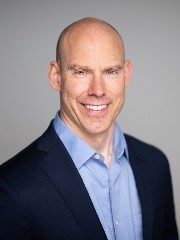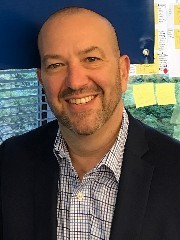 Bryan Garabo
SVP, Service Delivery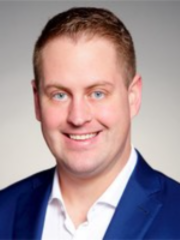 Alexander Hooton
VP, Sales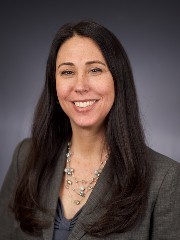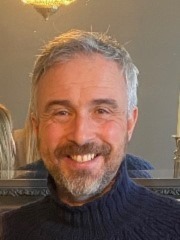 Anthony Sharratt
Venue Team Lead, London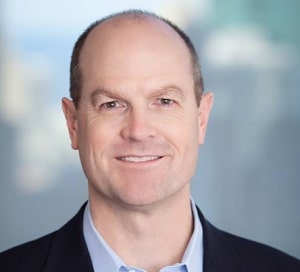 Eric Foster
Chief Information Officer
Information Technology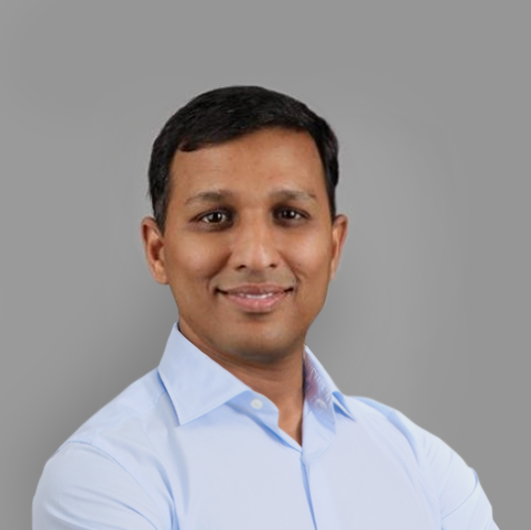 Mahesh Bommireddy
Director, IT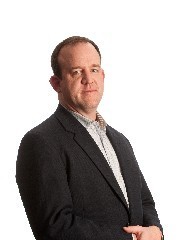 Dannie Combs
SVP, Chief Information Security Officer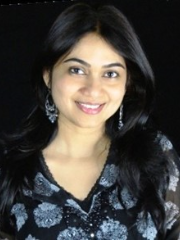 Aravinda Kilaru
VP, IT Infrastructure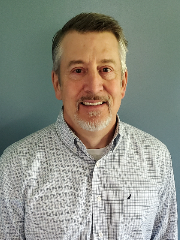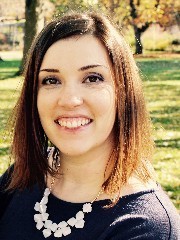 Katherine Rice
VP, IT Infrastructure Support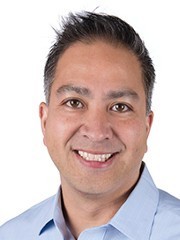 Desi Sendaydiego
VP, IT Corporate Technology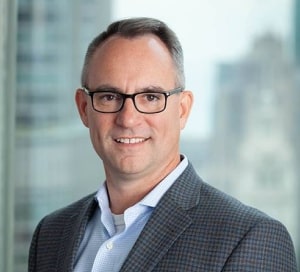 Dave Gardella
Chief Financial Officer
Finance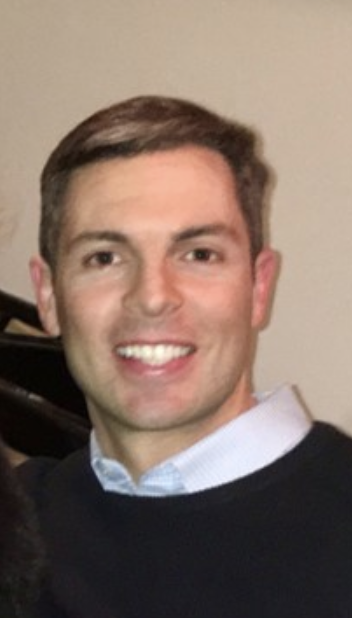 Brandon Benkendorf
SVP, BU CFO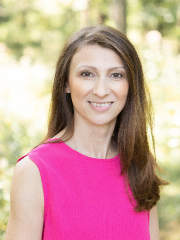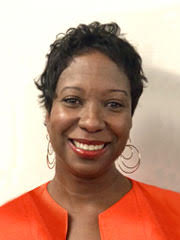 LaTonya Caldwell
Director, Internal Audit
Michael King
SVP, Finance Shared Services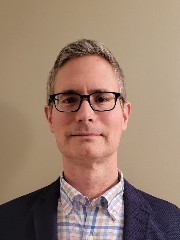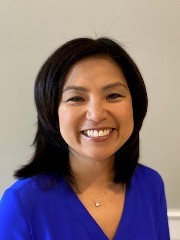 Kami Turner
SVP, Controller and Chief Acct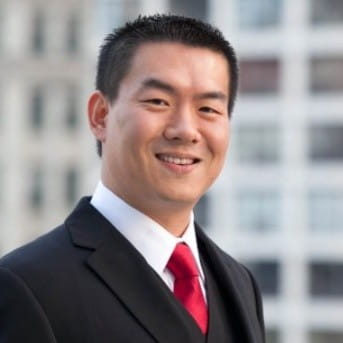 Michael Zhao
VP, FP&A and Investor Relations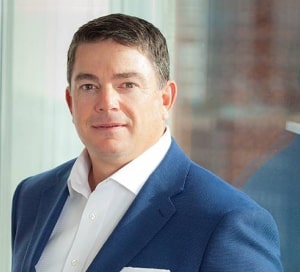 Eric Johnson
President of Global Investment Companies
Global Investment Companies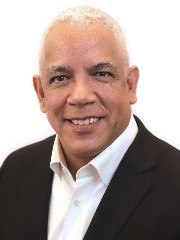 Marcel Defreitas
SVP, Service Delivery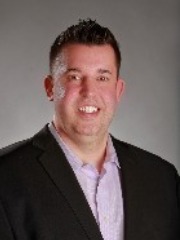 Timothy Hargesheimer
VP, Marketing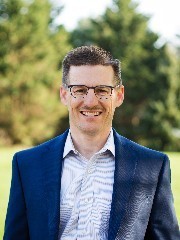 Ted Hershey
SVP, Solution Development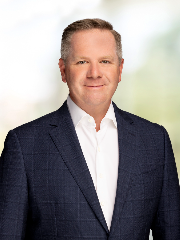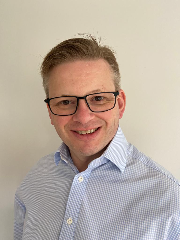 Robert Wilson
SVP, GIM Sales Europe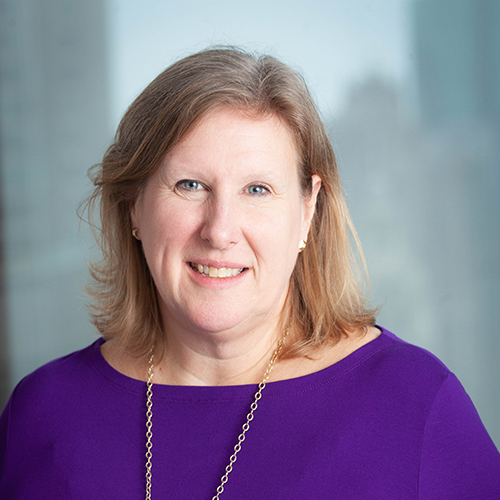 Jennifer Reiners
General Counsel and Chief Compliance Officer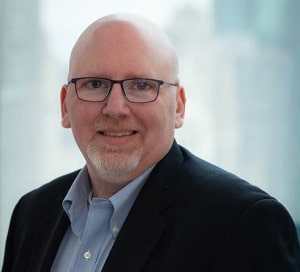 Floyd Strimling
Chief Product Officer
Product Engineering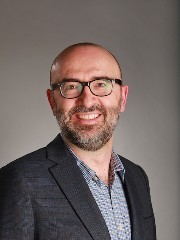 Joshua Duncan
SVP, Product Management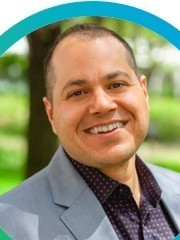 Stephen Rylander
SVP, Software Engineering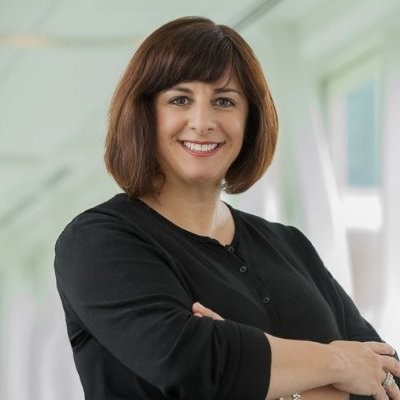 Jodi Sweeney
Chief Client Experience Officer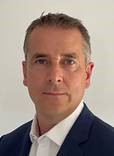 Paul Maloney
VP Europe and APAC GIM Ops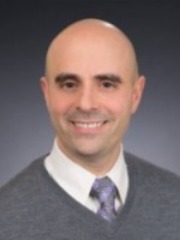 Sam Rondinelli
VP, Service Delivery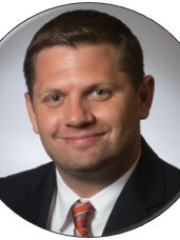 Mark Roth
Director, Implementation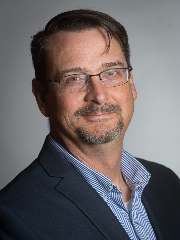 Dan Thompson
Director, Service Delivery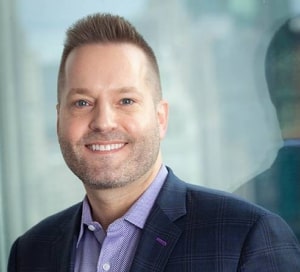 Kirk Williams
Chief Human Resources Officer
Human Resources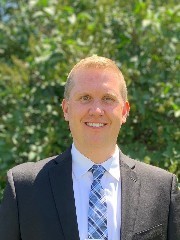 Craig Christianson
VP, HR Business Partner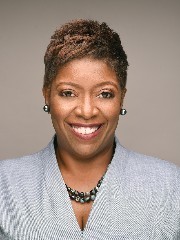 Karen Clanton
VP, Corporate Communications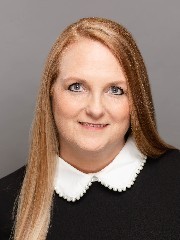 Krista Jenkins
VP, HR Business Partner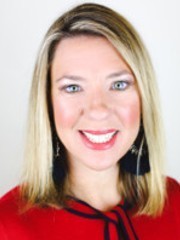 Courtney Jorgensen
SVP, Talent, Diversity and Inclusion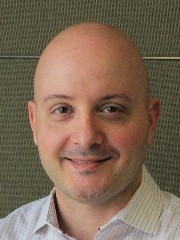 George Kollias
VP, Human Resources, International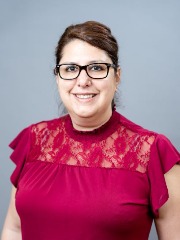 Robin Rees
VP, HR Business Partner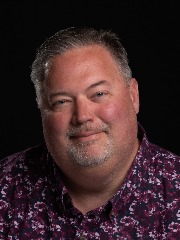 Brian Repsold
VP, Total Rewards
Discover more about DFIN.