Work smarter on ESG
Our ESG reporting and data management software and advisory services help you work smarter and drive long-term value from your ESG data management and reporting. By helping stakeholders see the big picture, you build trust and strengthen your brand and reputation & mitigate risk.


Demands on ESG reporting are intensifying
Capital markets, regulatory bodies including the SEC, employees, and customers alike are increasingly seeking transparency on managing ESG initiatives. When aligned with business strategy and long-term value --- from reporting, tax, HR to M&A --- our ESG data management and reporting solution lets you capture the right opportunities.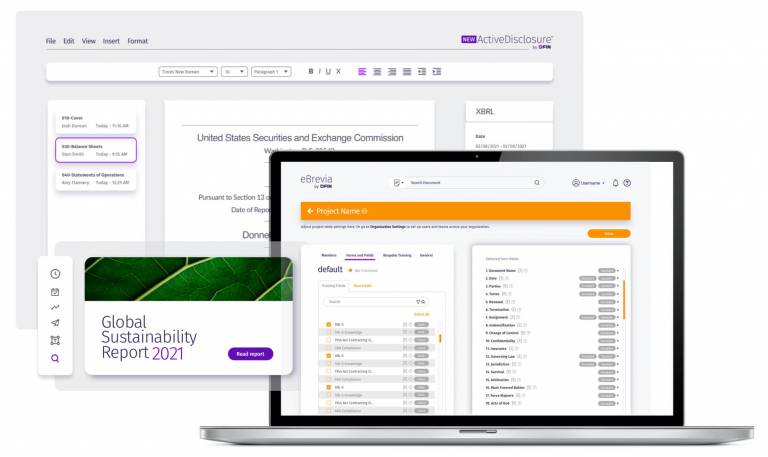 Explore solutions that are fit for purpose
Design sustainability reporting. On demand.
Accelerate the creation of your report with our one-stop-shop-sustainability data management software for all your needs – including research, design and internal subject matter experts.
ESG report
5 step sustainability reporting
Strategic Planning & Fact Finding
Sustainability Report Development
Ensure compliance with solutions fit for ESG
Get the latest insights on ESG