Client Success
Some of the most forward-thinking companies, from Fortune 500 to innovative start ups, are leveraging DFIN to achieve impressive results.
Read client stories



Join DFIN President of Global Capital Markets, Craig Clay, as he sits down with industry leaders to discuss today's leading issues for The Insider, a series of conversations with DFIN.
Our clients
We've had the pleasure of working with many amazing clients, but here are just a few.
"It was a near instantaneous transition - eBrevia's implementation process was straightforward and did not require significant training."

"DFIN went above and beyond our expectations. They were the right price, the right platform, and the right people to get this monumental task done. Plus, they have all of the post-acquisition tools required for all SEC filings and annual reporting."
Justin Mirro,
CEO @ Kensington Capital Acquisition Corp

"The Venue team provided great service and they are super responsive. Happy all around."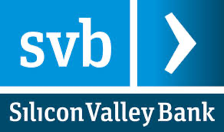 "I really appreciate the teams help. Your responsiveness and technical expertise make this process super easy."

"Your support team is the friendliest, most knowledgeable and responsive I have ever dealt with hands down. Venue is so superior over other options."