Work smarter on ESG
Our ESG reporting and data management software and advisory services help you work smarter and drive long-term value from your ESG data management and reporting. By helping stakeholders see the big picture, you build trust and strengthen your brand and reputation & mitigate risk.


Demands on ESG reporting are intensifying
Capital markets, regulatory bodies including the SEC, employees, and customers alike are increasingly seeking transparency on managing ESG initiatives. When aligned with business strategy and long-term value --- from reporting, tax, HR to M&A --- our ESG data management and reporting solution lets you capture the right opportunities.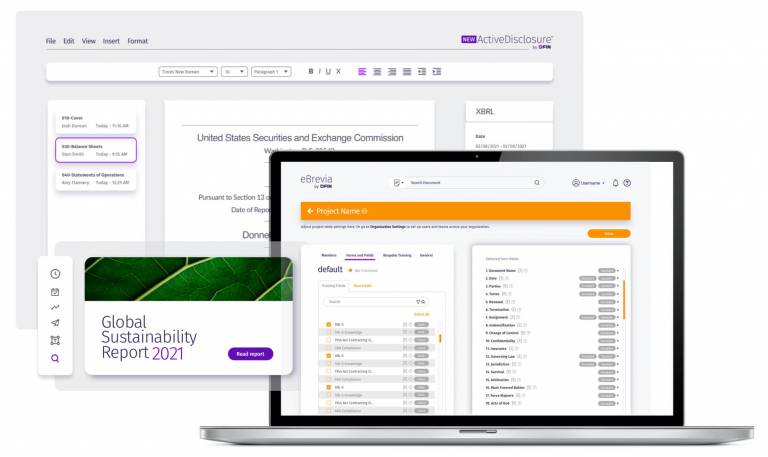 Explore solutions that are fit for purpose
Navigating the
Corporate ESG Journey
June 16, 2021
Strategies and Lessons Learned Featuring FIS Global, IR Magazine's 2020 Best ESG Reporting Award Winner
Design sustainability reporting. On demand.
Accelerate the creation of your report with our one-stop-shop-sustainability data management software for all your needs – including research, design and internal subject matter experts.
ESG report
5 step sustainability reporting
Strategic Planning & Fact Finding
Sustainability Report Development
Ensure compliance with solutions fit for ESG

A fast, affordable
SEC filing platform
Keep your focus on strategy, analytics, and other high-value tasks when you give your teams a faster, more effective way to collaborate with our ESG reporting software. The new ActiveDisclosure is our purpose-built SEC filing software that takes the complexities out of regulatory reporting with seamless integration, simple onboarding – and all the tools your team needs.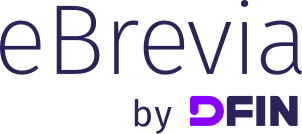 Faster review with
AI by your side
Need insight on your contracts and vendor relationships? Extract ESG data associated with emerging topics like carbon emissions, diversity and inclusion, and climate risk from your agreements faster than ever before using our AI-powered document analytics software.
Get the latest insights on ESG