Work smarter on ESG
Our ESG reporting and data management software and advisory services help you work smarter and drive long-term value from your ESG data management and reporting. By helping stakeholders see the big picture, you build trust and strengthen your brand and reputation & mitigate risk.


Get ahead of regulatory momentum
New regulations for SEC climate reporting are now a reality. Align your business to easily capture ESG value and data from legal, finance, IR, corporate sustainability, HR and more. Our ESG reporting and data management platform enables ESG opportunities.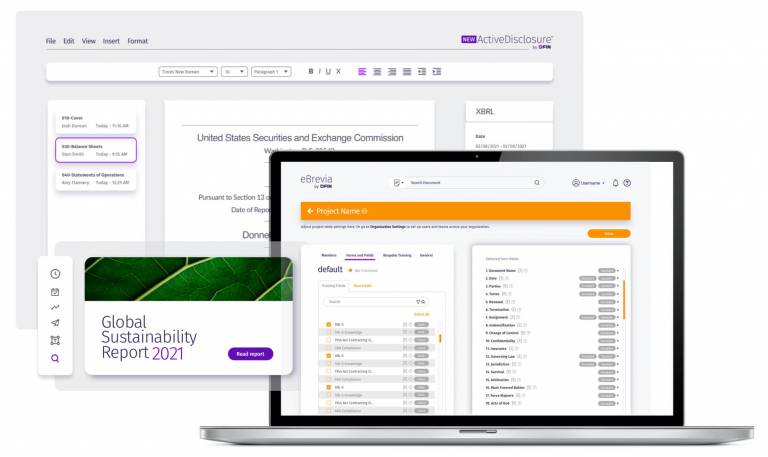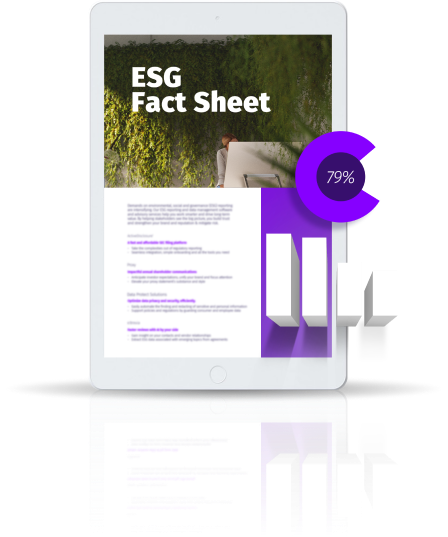 Deliver an ESG Fact Sheet in as little as 90 days
Fast-track your ESG journey by creating a ESG Fact Sheet with leading industry experts in financial reporting, data visualisations and design.
PROVEN - Leverage globally proven ESG methodology.
FOCUSED - Expedite with focused help from DFIN experts.
ESSENTIAL - Reveal the vital data for elevated ESG.
Learn more
Client Success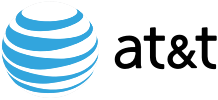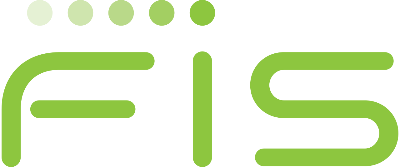 Insights to drive decision making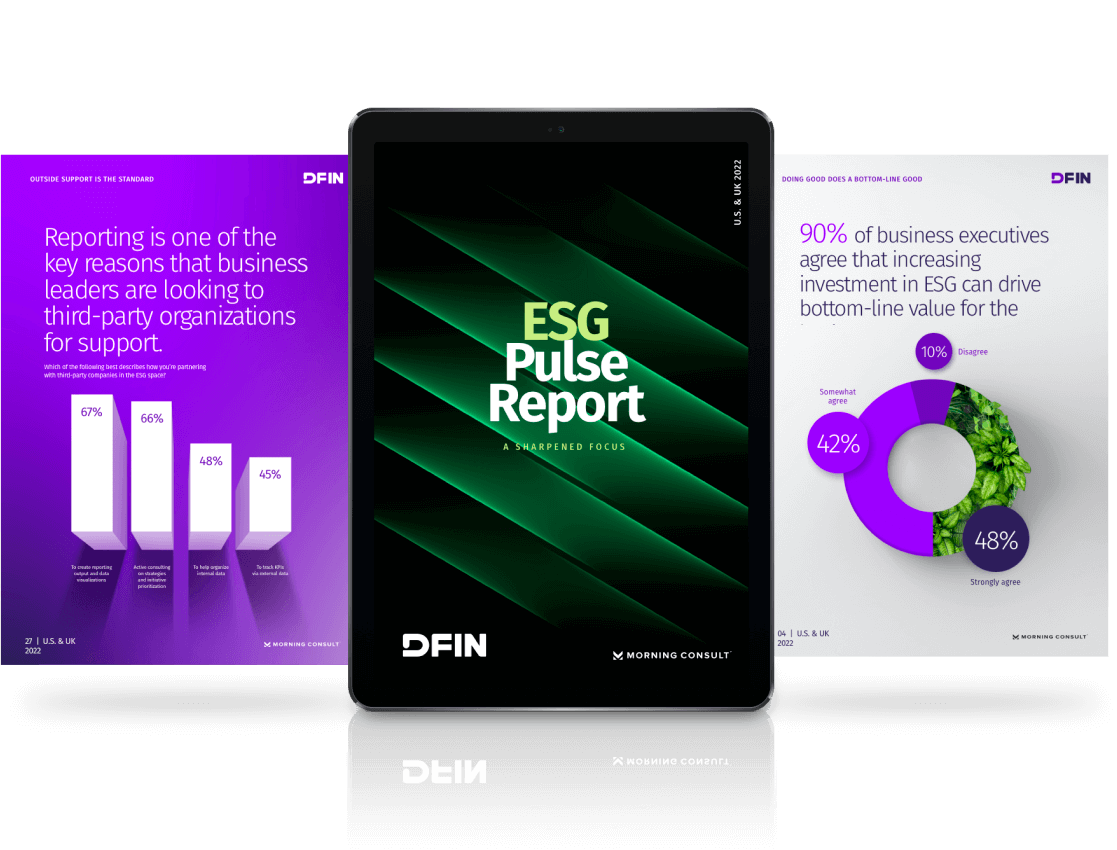 A Sharpened Focus
ESG Pulse Report
90% of business leaders surveyed are unprepared for the upcoming reporting requirement changes. Discover additional insights from U.S. & U.K. leaders.
Learn more
Design sustainability reporting. On demand.
Accelerate the creation of your report with our one-stop-shop-sustainability data management software for all your needs – including research, design and internal subject matter experts.
Read more
5 step sustainability reporting
Strategic Planning & Fact Finding
Sustainability Report Development
Transform ESG Into Value
Build trust, attract and retain employees, increase value creation, and grow your brand.  Work smarter with world-class ESG experts to realise the long-term value of ESG reporting.
Ensure compliance with solutions fit for ESG
Get the latest insights on ESG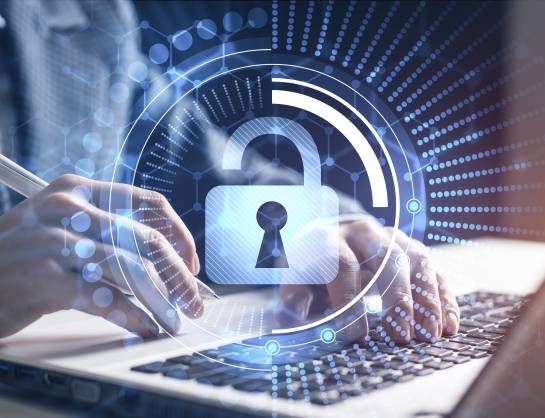 Business Leaders Shift their Corporate Social Responsibility Focus to Cyber Security Over the Next Three Years
Read report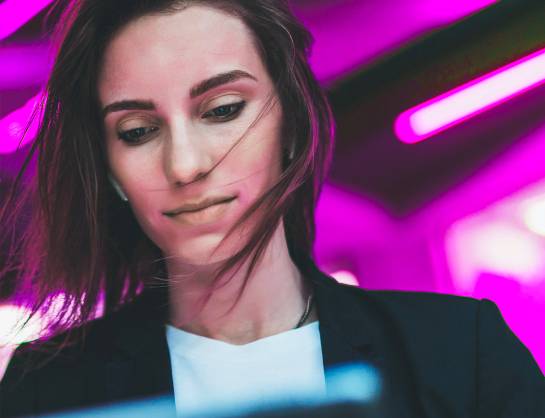 How We Helped a Financial Products and Services Company Develop an ESG Strategy and Award-winning Report
Read case study