ArcRegulatory®
Simplify the complexities of global regulatory reporting.
DFIN's regulatory reporting software solution ingests data, performs calculations and produces compliant reports. With ArcRegulatory, you stay ahead of regulations around the world whilst mitigating risks and driving efficiencies for your organisation.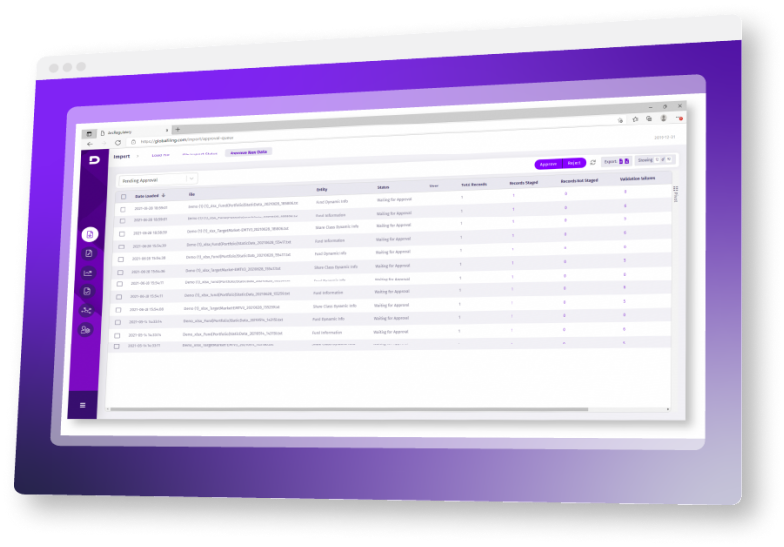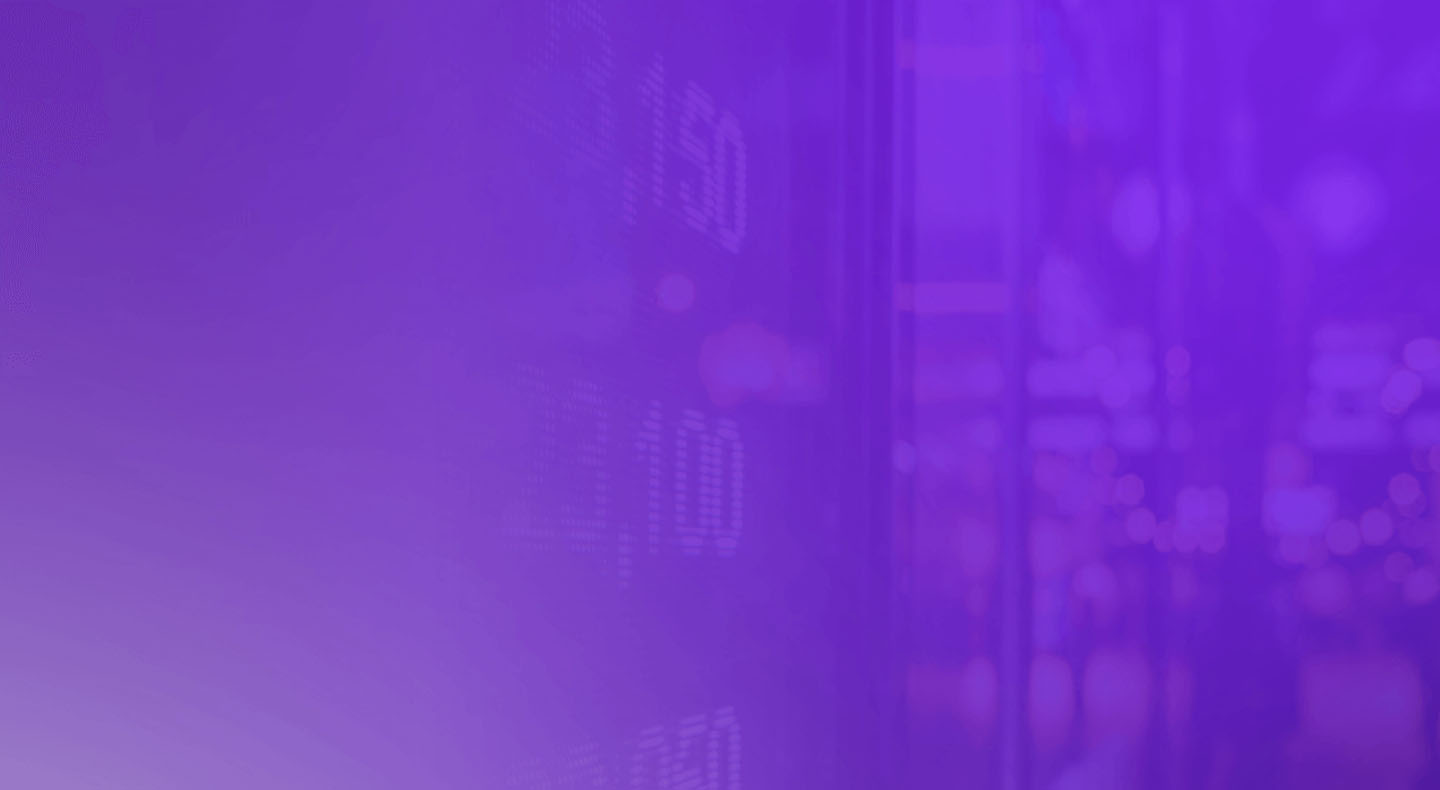 ArcRegulatory is purpose-built to manage the high volume of tasks associated with regulatory reporting.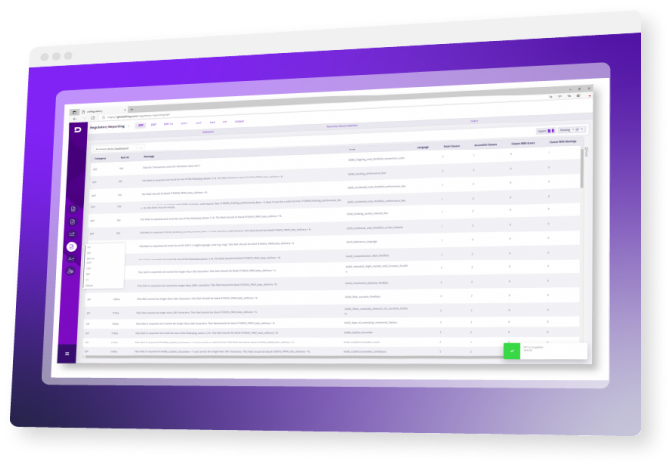 Simplifies the data management process
Designed to manage large volumes of unique data sets
Automatic enrichment within the application with market data that reduces risk and overhead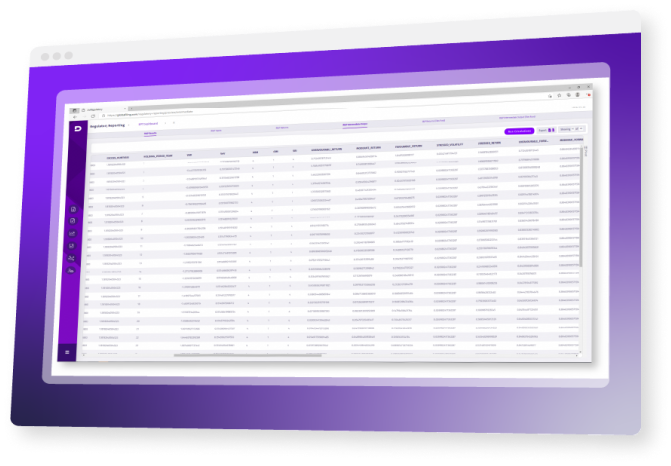 Provides complete transparency to all elements of a calculation
Simplifies and eases data analysis tasks and processes
Powered by intuitive dashboards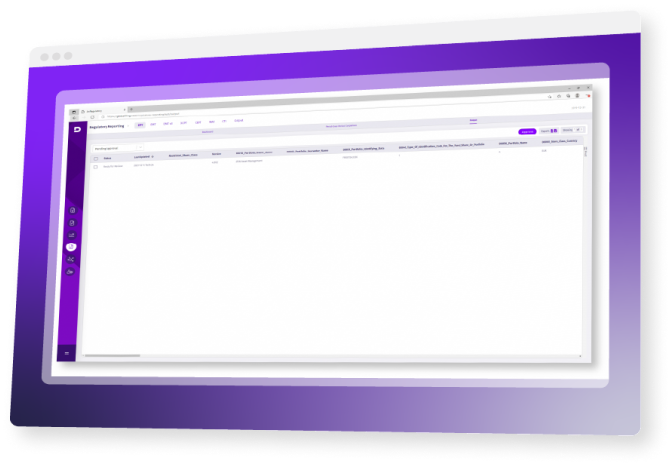 Distributes approved documents to platforms and regulators in one click
Supports a configurable approach to the setup of complex distribution matrices and workflows to align with all distribution requirements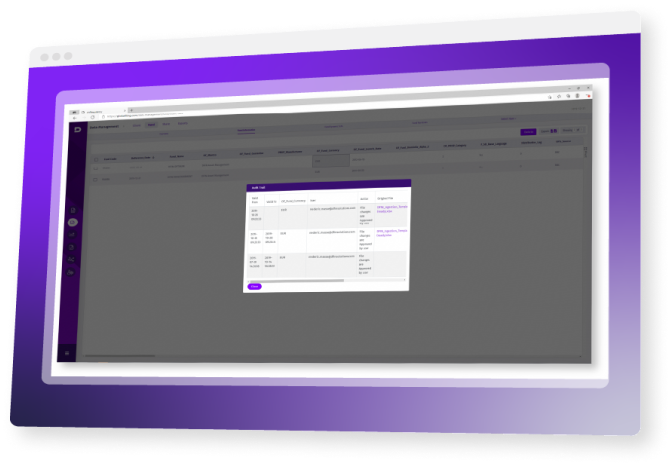 Runs more than 1,500 business rules over inbound data, calculated results and final output
Provides confidence that output is consistent and accurate across all reports on the platform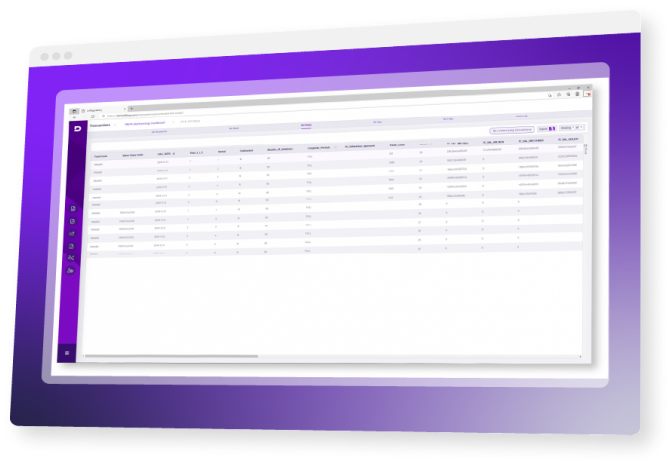 Drives efficiency
Supports the reuse of raw and calculated data across a wide range of high-volume regulatory reports, including: UCITS, KIIDs, PRIIPs KIDs, Articles 50 / 60 and ESG reports
Financial industry expertise. Market leader experience.
DFIN is the most experienced provider of financial solutions including regulatory compliance software and the world's largest SEC EDGAR filer, supporting over 160,000 filings annually.
UCITS KIIDs and PRIIPS KIDs per annum
Monthly Reports
EPT, CEPT, EMT, DCPT, FVPT, CTI
Tolerance Checks and Business Rules
Run to ensure you remain compliant
Calculations per annum
Risk, performance and transaction costs
ArcRegulatory is an end-to-end solution that supports all of your regulatory reporting needs, such as:
Asset Managers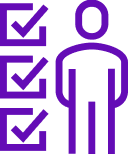 ---
EPT, EMT, FVPT, CEPT, DCPT and EET
Article 50 / 60 (MiFID KID)
PRIIPs KID (UK/EU), UCITS KIIDs
Segregated mandates
Transaction cost-only reporting, including Cost Transparency Initiative (CTI)
Distribution
Insurance
Companies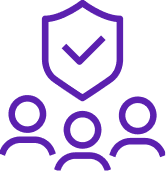 ---
Sourcing and validation of KIIDs, EPTs and LPTs
Product-level KIID generation
Investment option generation
Multi-option, product-level website hosting
Distribution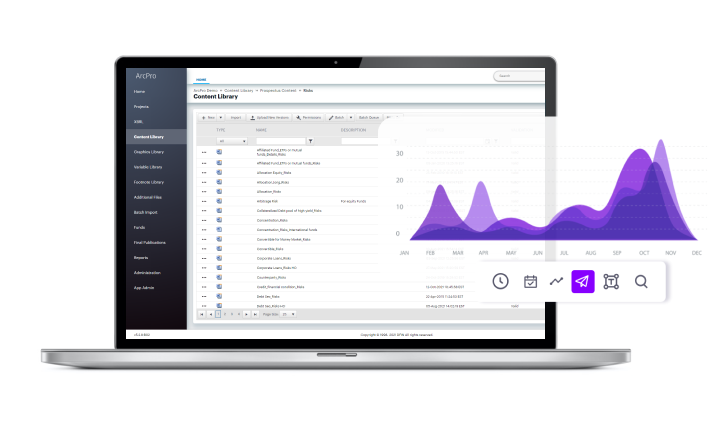 In an ever-changing regulatory environment, ArcPro can help keep you compliant.
The regulatory environment continues to evolve, with growing scrutiny around ESG fund disclosures through the Sustainable Finance Disclosure Regulation (SFDR). ArcPro can be seamlessly integrated with ArcRegulatory, providing end-to-end shared content management and meeting regulatory requirements for greater data transparency.
ArcRegulatory: The Future of Global Regulatory Reporting
What is ArcRegulatory?
ArcRegulatory is DFIN's proprietary, innovative global regulatory platform. It's a single, cloud-based solution for managing European regulatory requirements — fully supporting PRIIPs and MiFID II reporting for asset managers and insurers.
ArcRegulatory for PRIIPs KIDs
A PRIIPs KID (Key Information Document) is a three-page pre-contractual document that provides investors with key information on the investment products they may be interested in.
Implementation, production, distribution and general maintenance of the KID can create significant challenges for asset managers. ArcRegulatory overcomes these issues by leveraging DFIN's innovative global regulatory reporting platform.
ArcRegulatory covers all aspects of PRIIPs KID production through a single platform, which incorporates data ingestion, data integration, calculation, translation, production, monitoring/exception reporting and distribution.
Experience expert professional services and industry-leading support — every step of the way.
DFIN is uniquely positioned as the only company in the world to offer regulatory, financial, legal and client reporting from a single platform. When you work with DFIN, you get: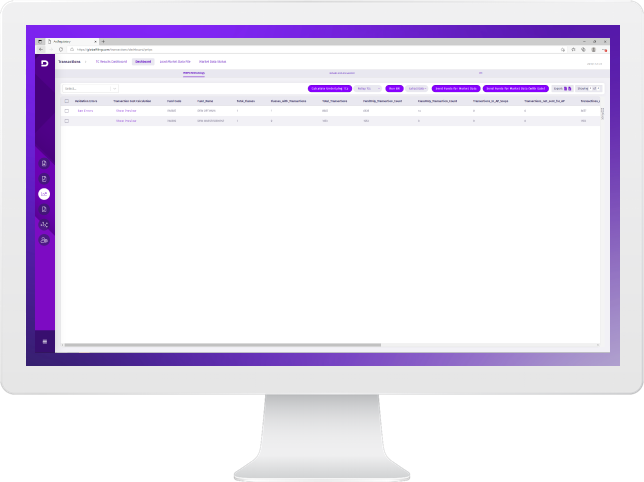 Industry-leading support ready to help 24/7.

A reporting solution that incorporates expertise from the industry's most experienced global regulatory reporter.

Access to DFIN working groups to discuss and align on new regulations.
Ongoing advice from a team of professional service experts on regulatory changes and best practices.