ArcFiling®
A more efficient global compliance process.
Less time filing and reporting means more time using portfolio insights from your data to drive the right decisions.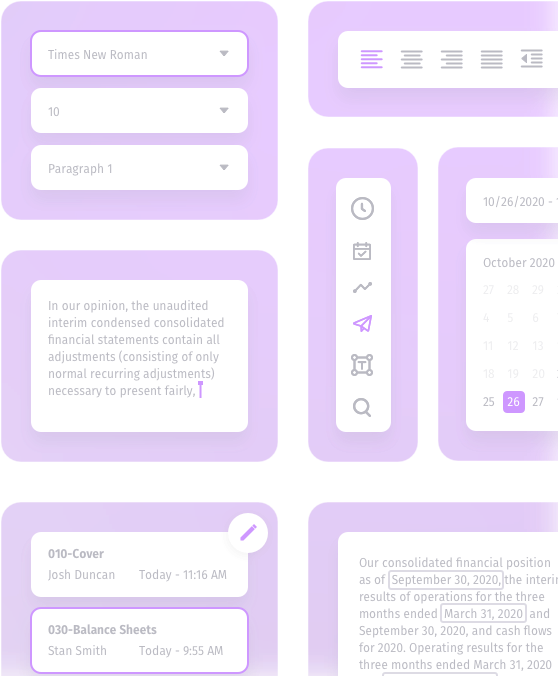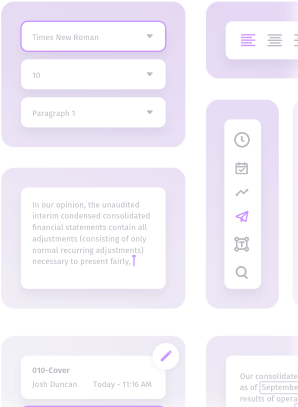 Create and manage your SEC filings efficiently.
As part of DFIN's Arc Suite end-to-end solution, ArcFiling is: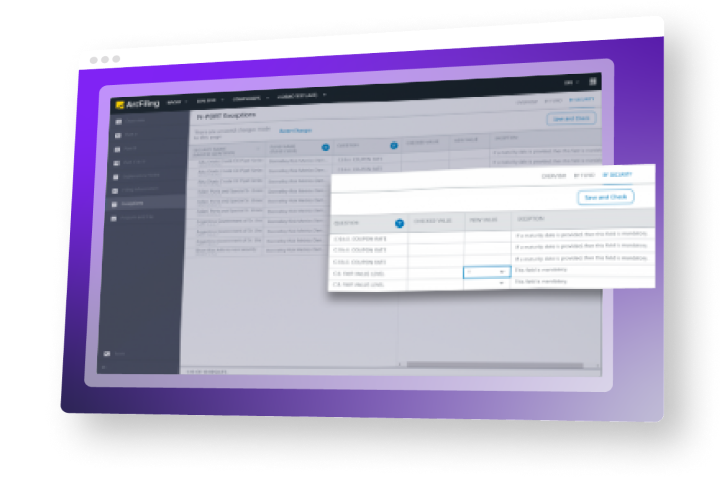 The exception driven dashboard included in this financial portfolio management software alerts you to items that need your attention. Analyze data at a glance so you can make timely, purposeful decisions and prioritize your team's efforts.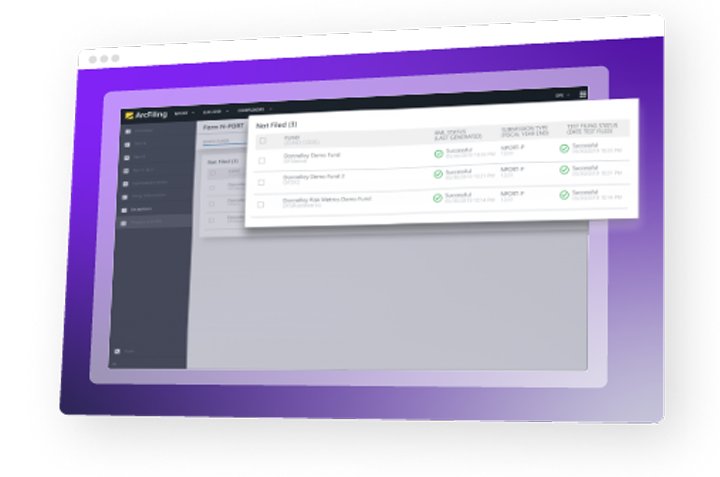 Keep tabs on all of your portfolios from one location, and access them from anywhere. Easily organize your data in the industry's preferred XML format. Share content seamlessly with your team and get multiple levels of oversight.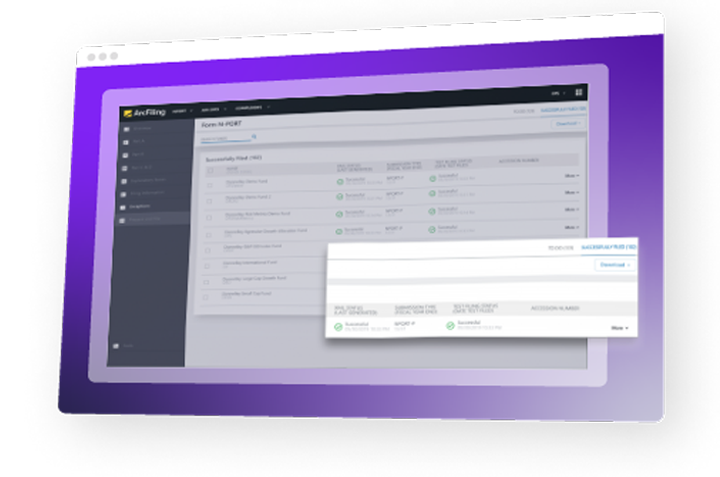 ArcFiling tracks your submitted filings and regulatory reports so you'll know they've been successfully received. 
To Europe and beyond. Introducing ArcRegulatory.
When your regulatory reporting obligations have no borders, you need a compliance filing software solution that can manage it all, from UCITS KIIDs to PRIIPs and MiFID II reporting. Experience DFIN's innovative global regulatory platform for complete transparency over your regulatory requirements in Europe.
Discover ArcRegulatory
Experience expert service and industry-leading support — every step of the way.
When you work with DFIN, you get: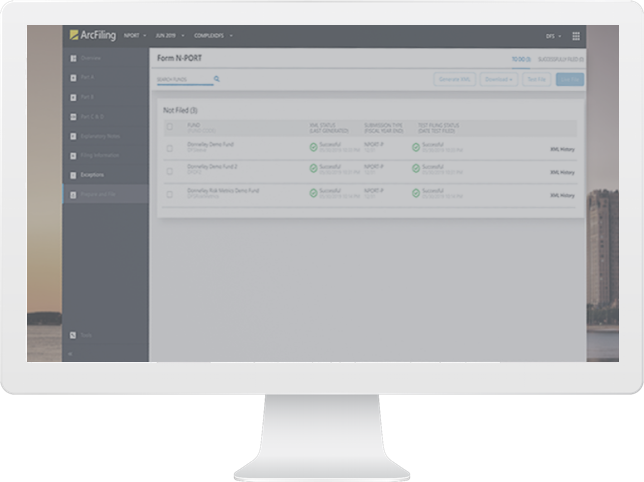 People ready to help 24/7/365

An SEC filing review solution that incorporates the knowledge and experience of the largest filer to the SEC

IT maintenance and updates managed entirely by the DFIN team
Ongoing advice on achieving Form N-PORT and Form N-CEN compliance, prioritizing tasks, creating exceptions and automating your filing