EDGAR® Online

Draw meaningful data from real-time SEC filings.
Whether you're conducting research to support an IPO, managing an annual proxy or licensing a data package for your own audience, EDGAR Online helps you efficiently extract the intelligence you need.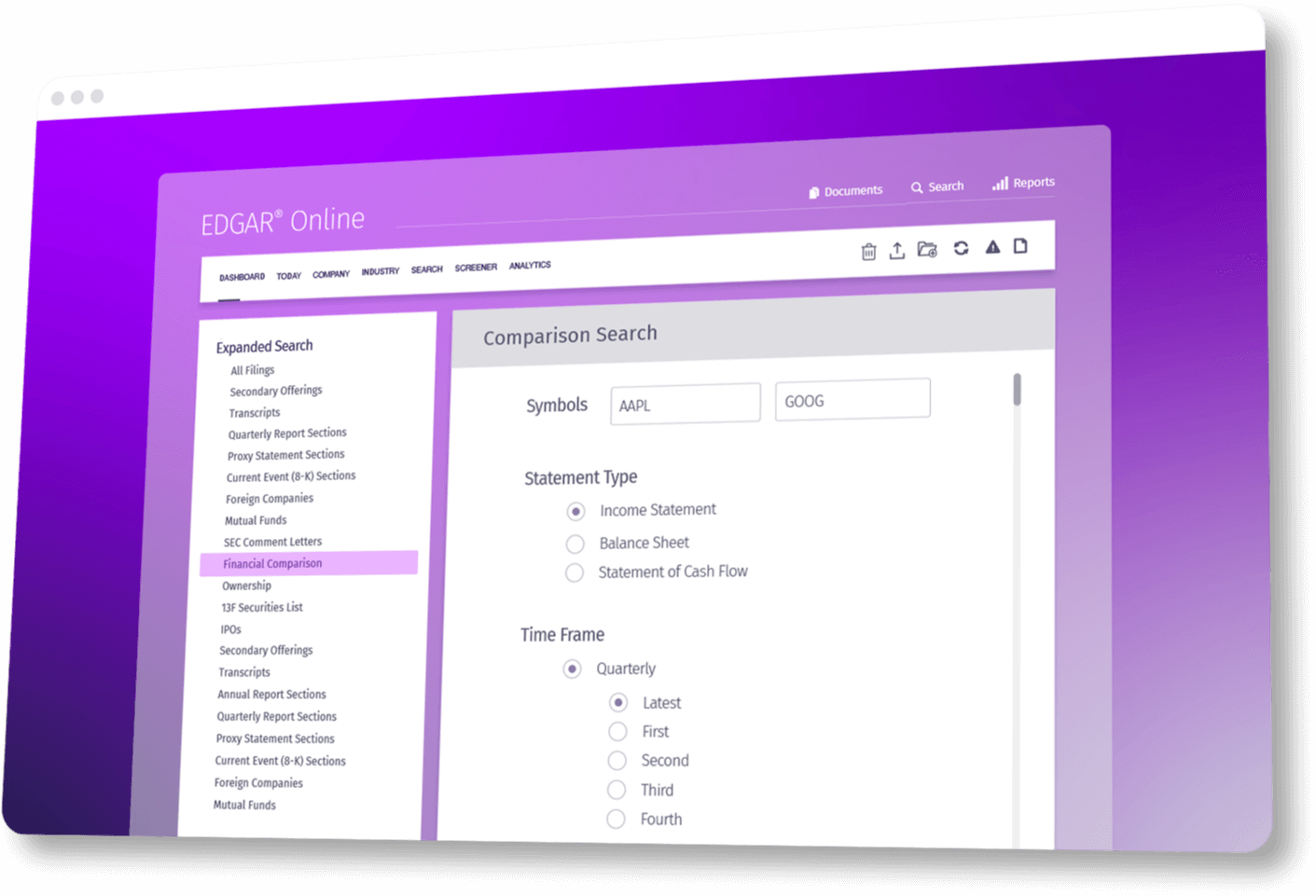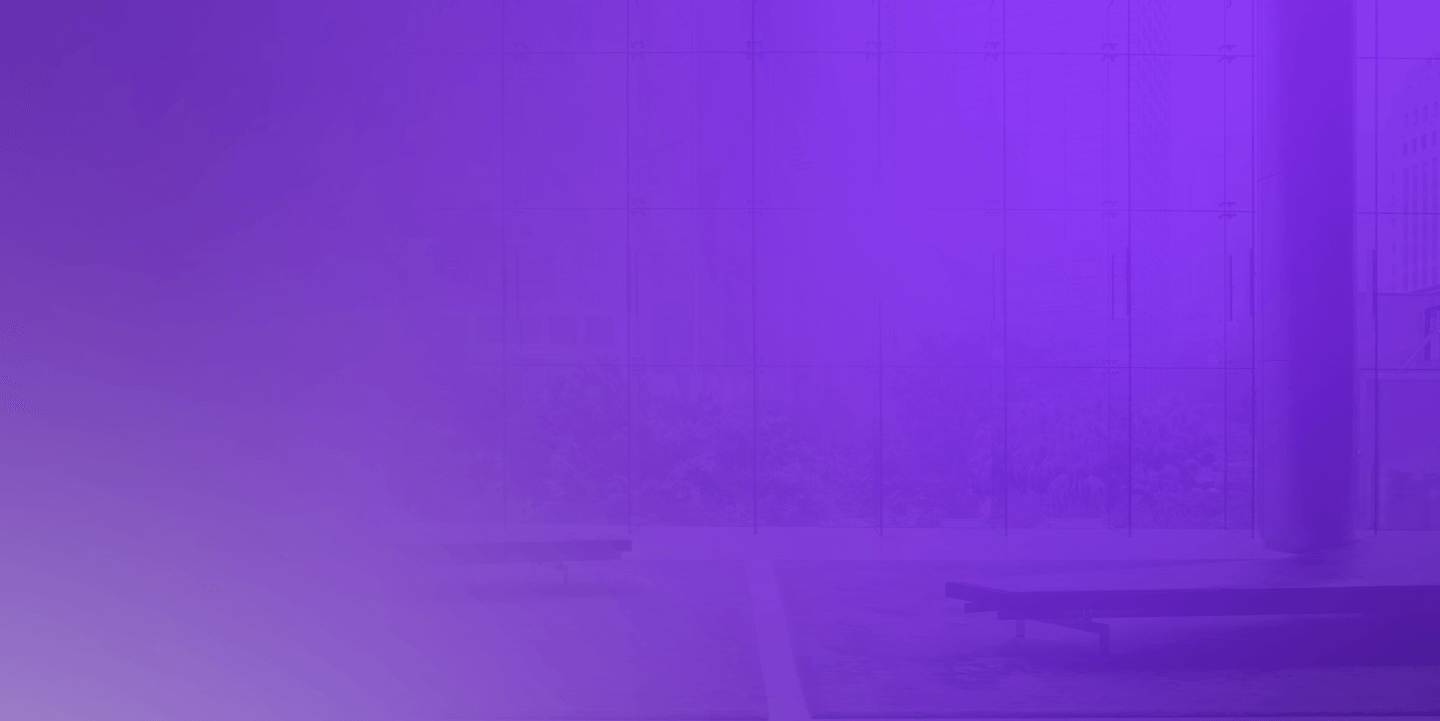 Just a few of the industry leaders who uncover intelligence from the SEC with the EDGAR search tool:
Find the data you need faster with EDGAR Pro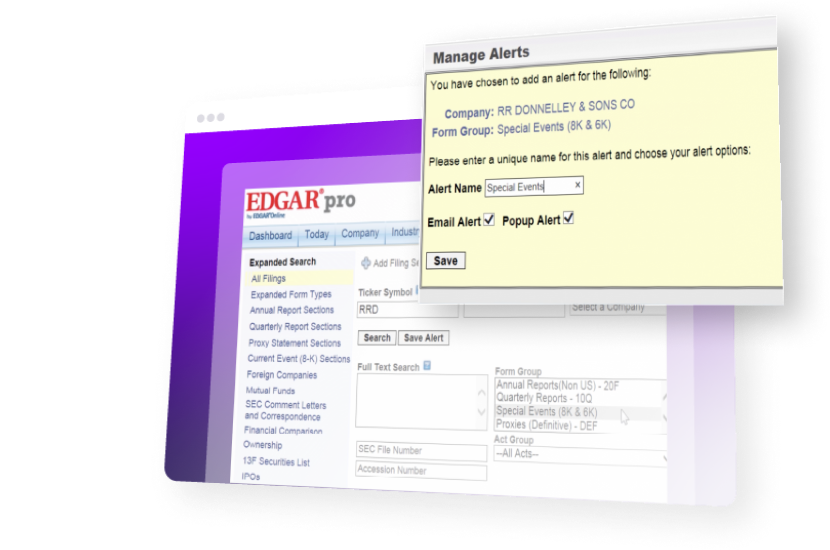 Use EDGAR Pro to inform the creation of your S-1.
Create custom email alerts for peer SEC filing notifications to extract key information and help shape your IPO narrative. Custom dashboards help you quickly find and seamlessly repurpose data in specific sections of EDGAR filings.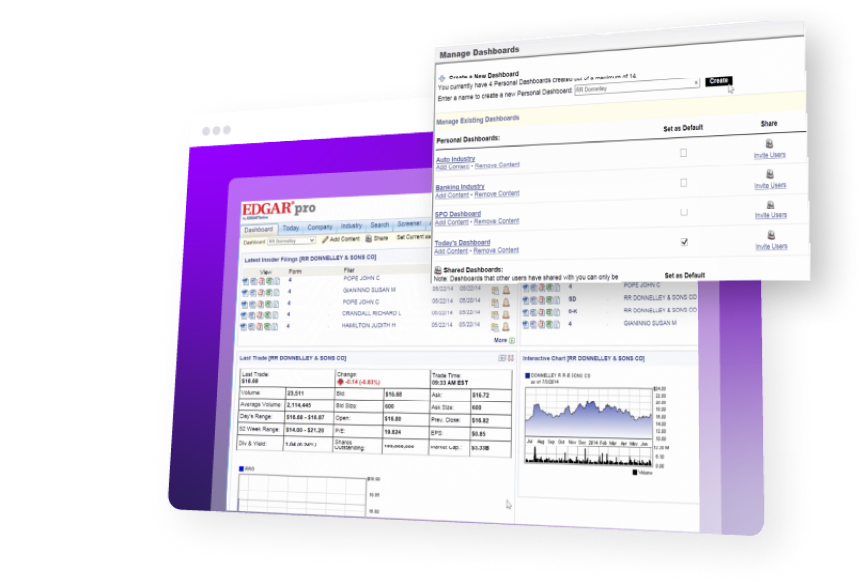 Use EDGAR Pro to gather the right details for your proxy.
Set up custom dashboards to view defined peer groups and access timely filings, including institutional ownership, and view ESG-related information from the proxy summaries. Get unlimited Word and Excel downloads and print from within the platform.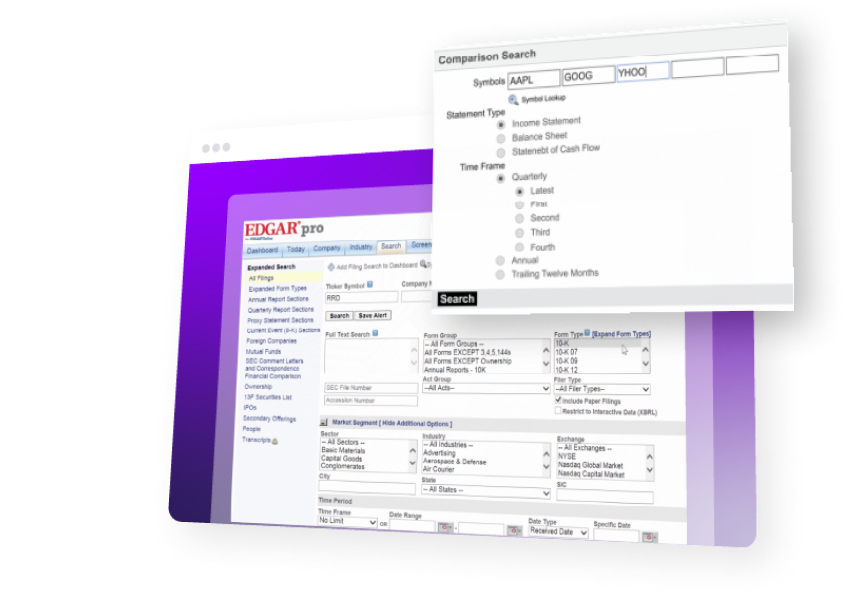 Use EDGAR Pro for financial reporting and benchmarking.
Set up alerts to monitor and compare your own company's Ks and Qs with your peers' and competitors' filings. Get key information you need to prepare strategic analysis and recommendations or to help evaluate new business initiatives with our EDGAR reporting solution.
Getting started with EDGAR Pro
See how EDGAR Pro's powerful, intuitive, web-based tools make it easy to collect and analyze company and industry information for your IPO or proxy.
Valuable data sets turn information into business insights
Our API, powered by EDGAR Online, transforms lengthy disclosure documents into digestible and relevant data sets.  Improve how financial data is consumed, delivered and analyzed with SEC EDGAR API data delivery.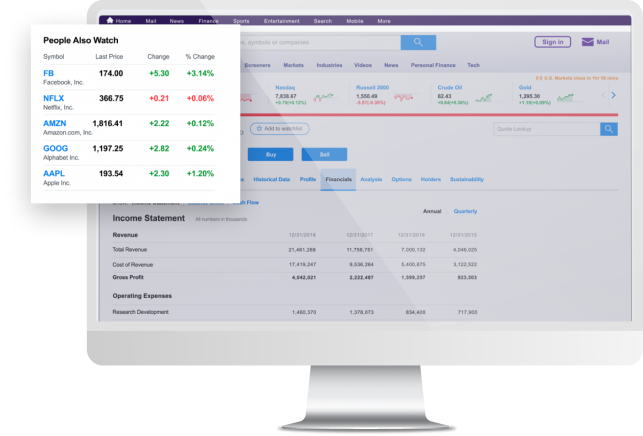 Streamlined

Configurable

Efficient

Mobile friendly

Flexible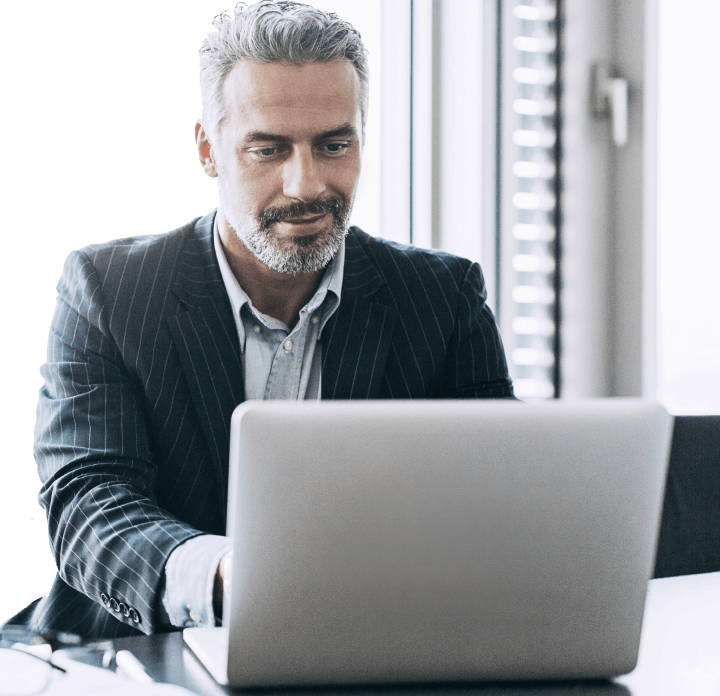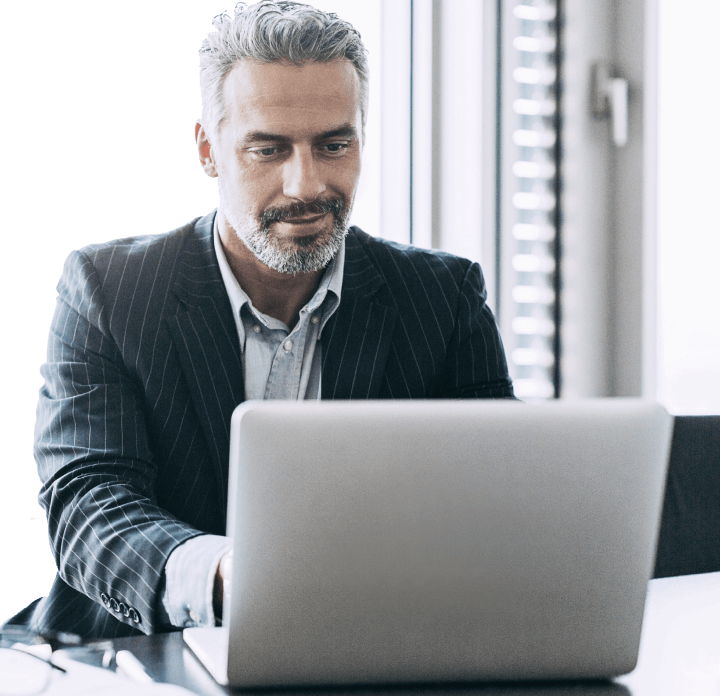 EDGAR Online is your trusted source for a variety of data sets and delivery methods
If the data resides in an SEC filing, it's likely available as a data set. Configurable EDGAR Online data sets can include mutual funds and ownership data. Delivery methods can include CSV, smart-pull through API, and FTP pickup and more.
Get the latest on SEC Filings
Mergers & Acquisitions: The Bedroom vs. the Bullpen by Justin Nowicki, Director of Business Intelligence, DFIN
Watch Podcast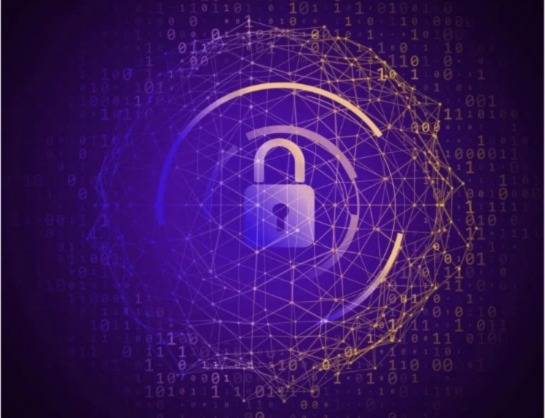 Thinking beyond legal: a case study with MUFG on how businesses can leverage on AI contract review
Watch video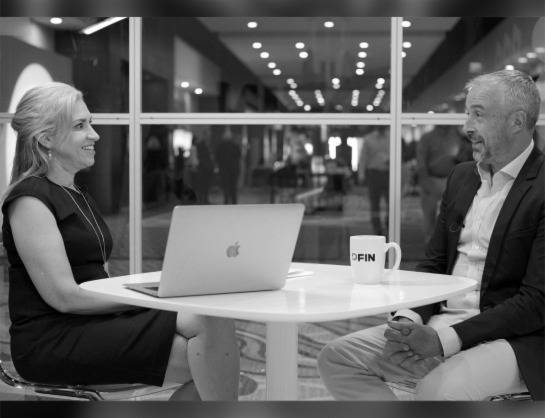 EMEA and Key Opportunities around VDR with Anthony Sharratt, DFIN's Head of Venue, EMEA
Watch Podcast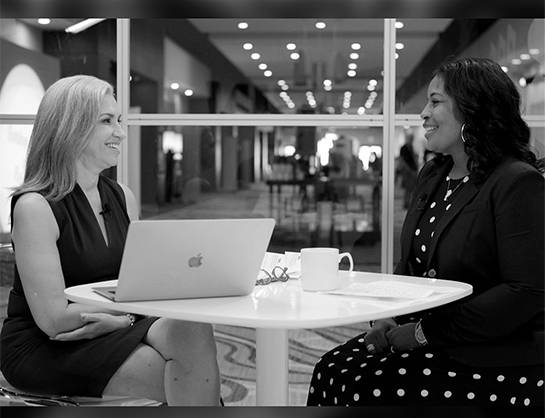 The SEC and Financial Regulations Rodeo with Marcie Clark, DFIN's Director of Global Filing Services
Watch Podcast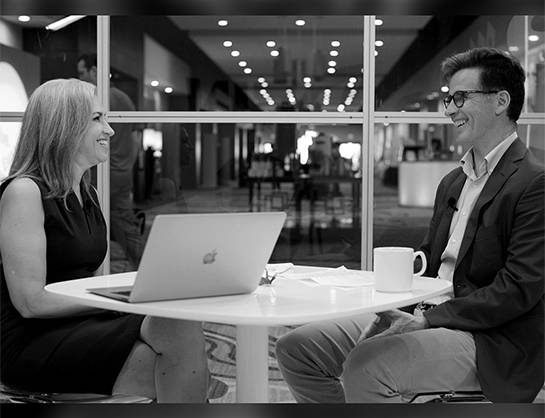 Transforming from a Private to Public Company with Andrew Smith, Diligent's VP of Strategic Partnerships and Alliances
Watch Podcast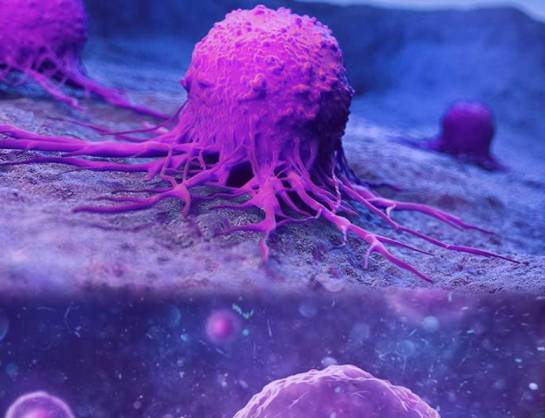 How We Helped a Newly Public Biotechnology Company Save Time, Drive Efficiencies, and Optimize SEC Filing
Read case study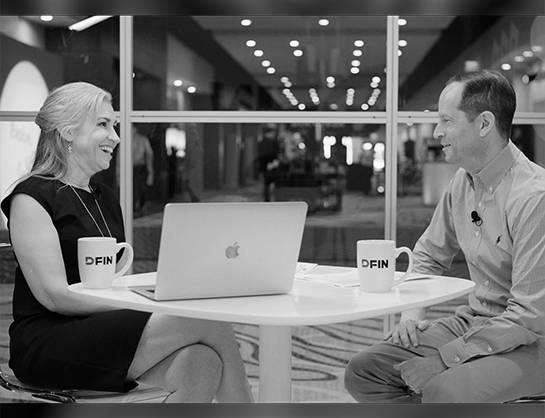 Streamlining & Optimizing Financial Reporting with Jeff Catt, DFIN's Senior Vice President of Global Sales, ActiveDisclosure
Watch Podcast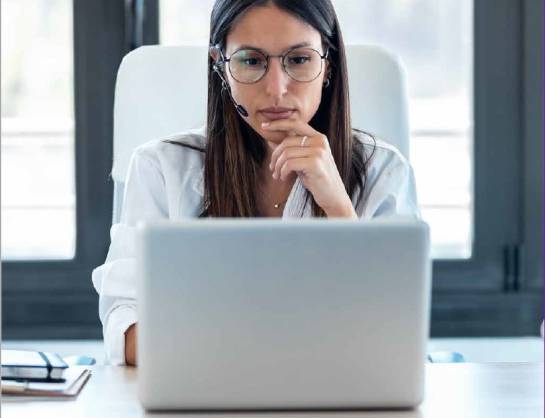 How we helped a leading data streaming platform to go public during the COVID-19 pandemic
Read case study