Transform the way your organization adapts to rapidly changing compliance standards
Venue's data privacy assessment tool transforms the way that organizations adapt to rapidly changing compliance standards around the world. Donnelley Financial Solutions (DFIN) is the first to harness the power of intelligent technology to analyze the liability of your data room and reduce exposure. Mitigate risk 91% faster with Venue's data privacy assessment and auto-redaction capabilities — saving time and effort.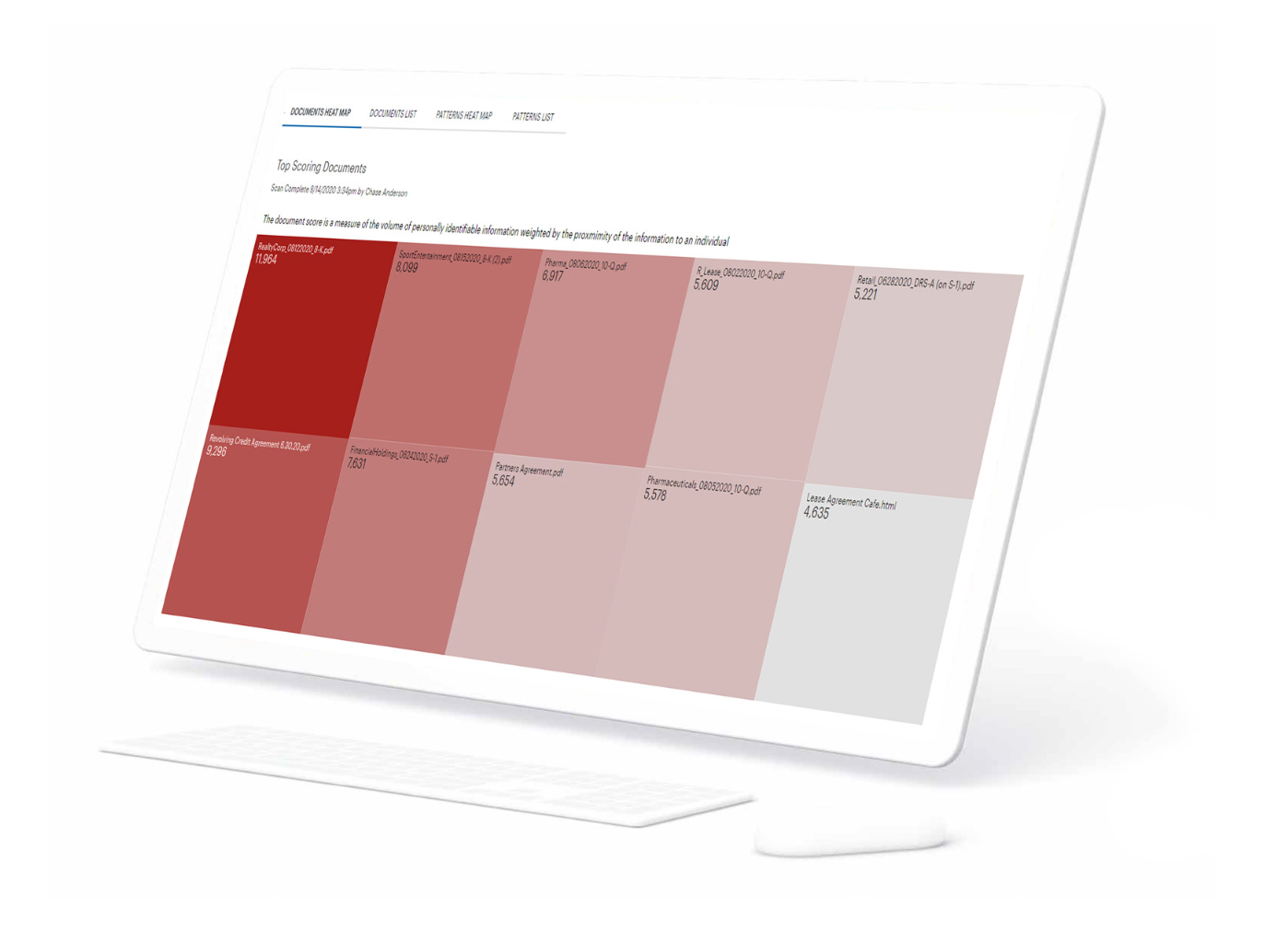 Identify and Mitigate PII Data Across Your Projects
Automate risk assessments efficiently
Analyze the liability of documents with intelligent technology.
Immediately visualize the risk as a color gradient heat map.
Save hours tied to manual search and assessment of risk.
Auto-redact instantly to move your projects forward
Mitigate all sensitive information within your data room: scan, identify, redact.
Protect PII using a secure, systematically burned-in redaction.
Report on all redaction activities for extra transparency.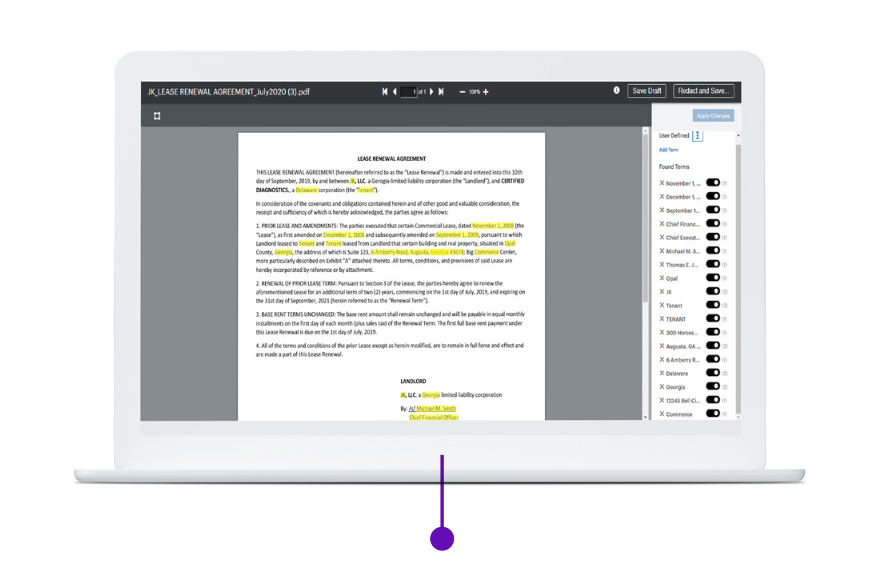 Reduce risk, protect PII data and redact efficiently with DFIN's intelligent technology.