File16
Streamline Section 16 filings.
Use File16 to easily submit SEC Forms 3, 4 and 5 accurately and on time. Report equity ownership and changes to corporate securities with our secure, self-service Section 16 filing software.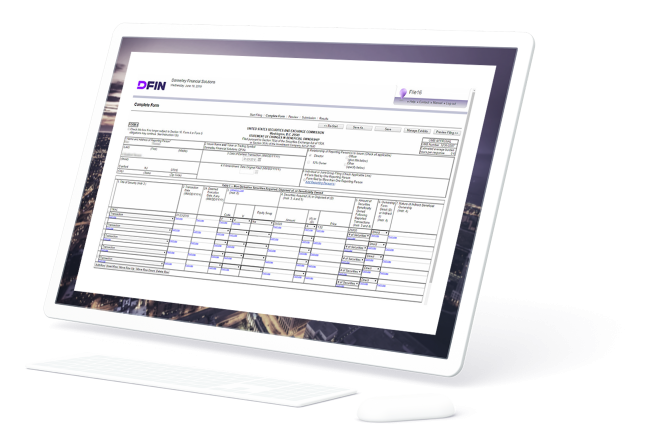 Easily set up, file and access Section 16 filings from anywhere.
With File16, part of DFIN's portfolio of end-to-end solutions, you can:
Create, test and live file unlimited or one-off Section 16 filings directly with the SEC.
Generate filings for multiple reporting owners.
Maintain a footnote library for use across multiple forms.
Manage securities, transactions, and historical information.
Save and re-use drafts and previous submissions.

Access DFIN experts ready to help.
More than just filing.
From tracking holdings to flagging SEC Section 16 non-compliance, File16 does more to help you manage the many moving parts inherent in Forms 3, 4 and 5 reporting.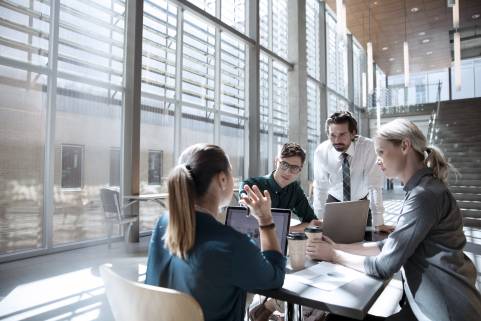 Use File16 and ActiveDisclosure for greater filing compliance.
Like File16, ActiveDisclosure keeps you confident when it matters most. From preparing for an IPO to adopting iXBRL, manage SEC requirements with unmatched accuracy.
Choose the right File16 filing solution for you
Personal Account
---
Sign up for a personal account now.
---
For individual officers, directors or 10% beneficial owners.
Unlimited annual filings.
Multiple Reporting Owners
---
Learn more about package tiers for multiple reporting owners.
---
For multiple preparers of Section 16 documents.
Unlimited annual filings or pay-per-file pricing.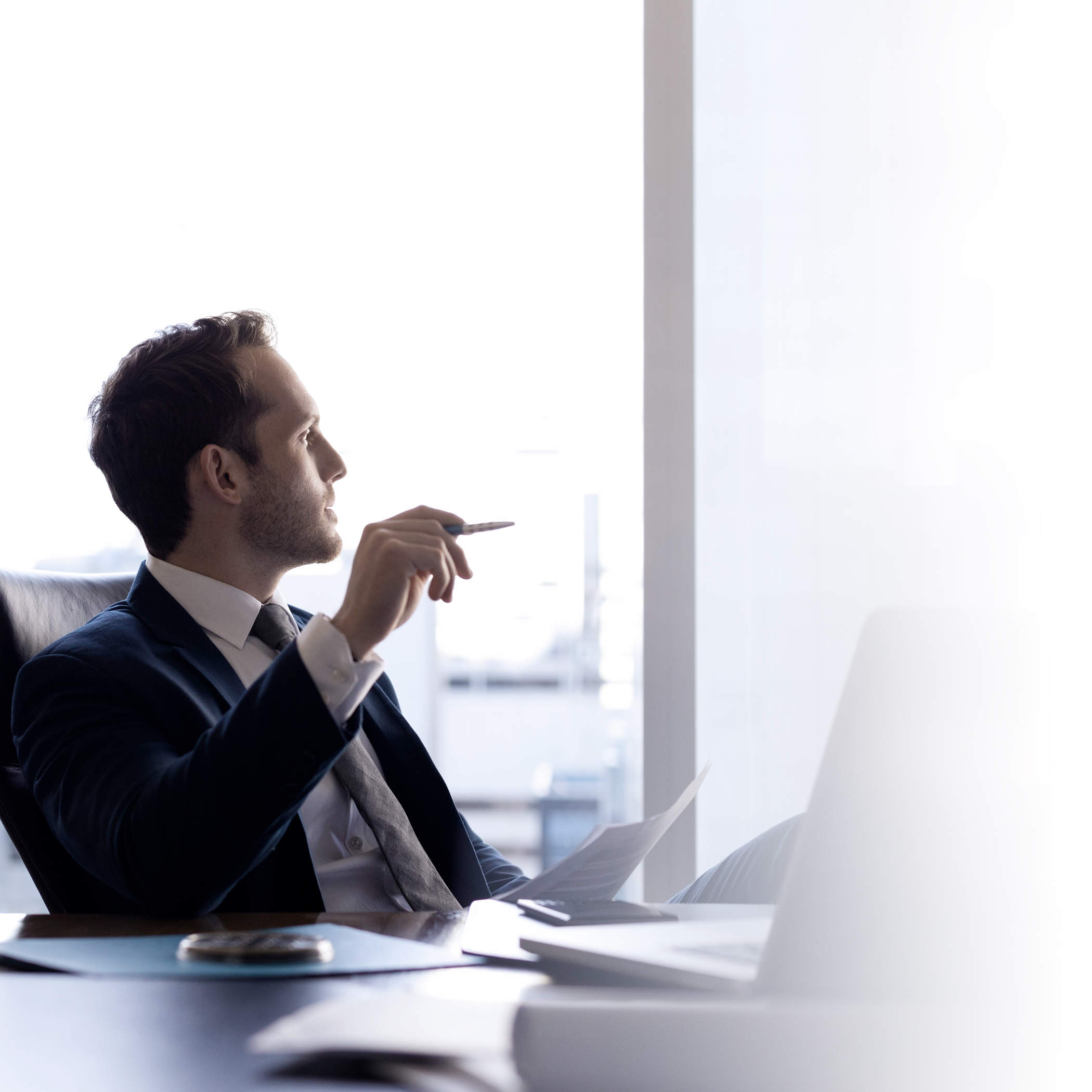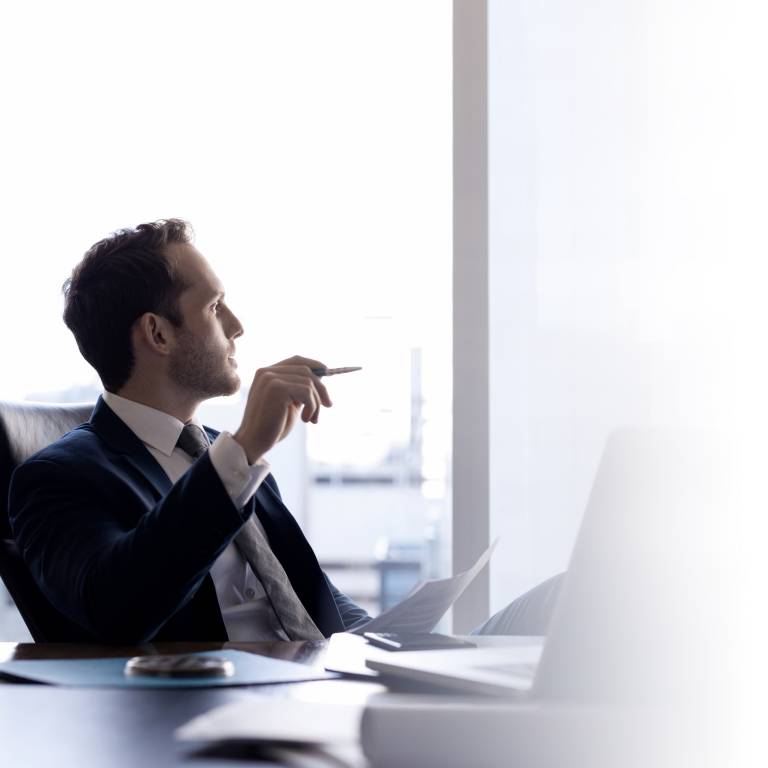 Experience expert service and industry-leading support — any time you need it.
When you work with DFIN, you get:
People ready to help 24/7.
A solution that incorporates the knowledge and experience of the largest filer to the SEC
Support from an experienced team of technical and EDGAR filing experts, dedicated to resolving issues and providing best practices
Updates on system enhancements and important SEC changes.