Venue's new Key Documents feature offers analysts insights into the seriousness of a buyer. Donnelley Financial Solutions (DFIN) is the first in the industry to automate this information into an intuitive, accessible dashboard.
Flag files as Key Documents with a simple icon
Identify in real time which users have accessed Key Documents and when
Export reports on Key Documents and the percentage viewed
Designate Key Documents

To designate a Key Document, select the key icon next to the file.
Report on user engagement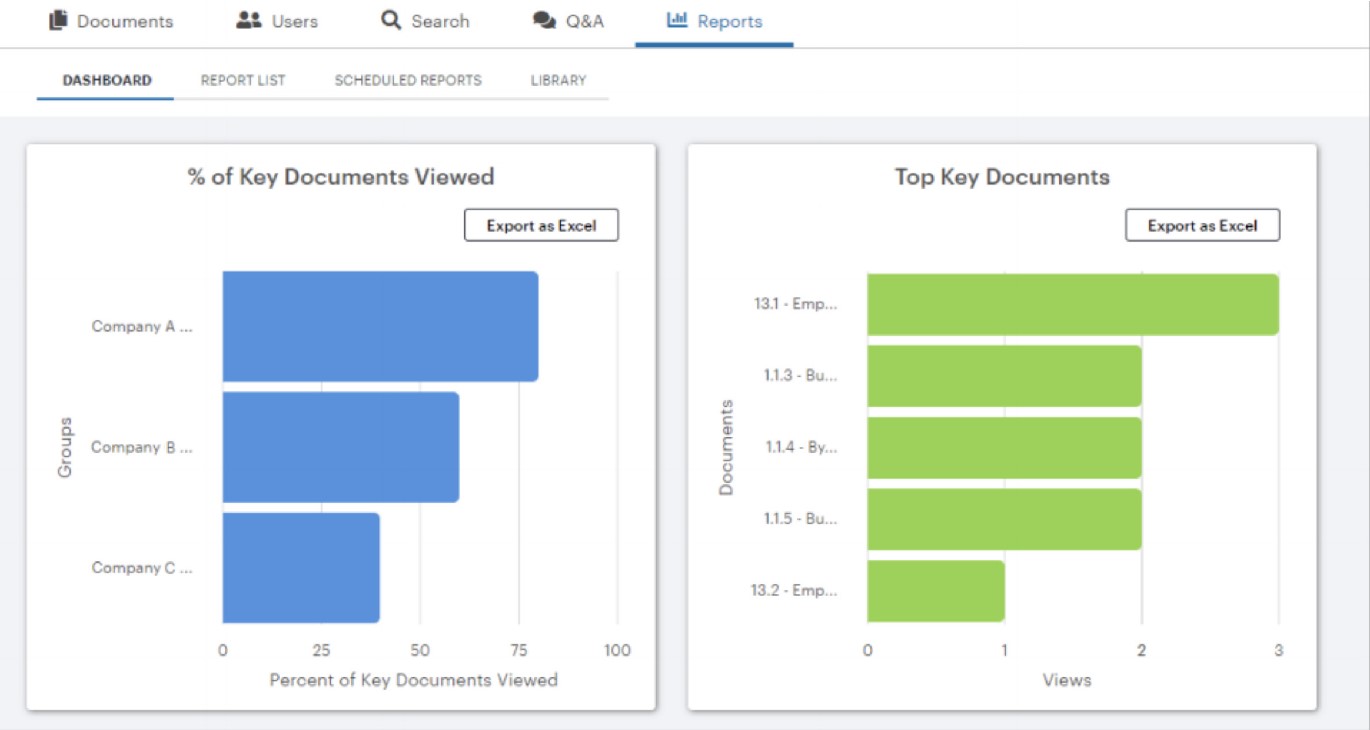 When a deal is on the line
When analysts are pushing through a deal, every moment counts. With the Key Documents feature, you can update managing directors immediately about who viewed a deal's most important files.
Rather than spend precious time generating filtered reports, analysts can identify the most interested bidding groups in seconds. If a user hasn't reviewed or downloaded a Key Document, they may not be a top contender.
These instant insights empower analysts to accelerate the pace of a deal and pursue the most interested groups without the lag time or administrative effort.